Stick with me on this, because it's starting to get deep…
But we might have just found a HUGE new link in the Seth Rich case.
If you don't know the story, on July 10, 2016, 27 year-old Democratic staffer Seth Conrad Rich was murdered in Washington DC about a block from his apartment. The killer or killers took nothing from their victim, leaving behind his wallet, watch and phone.
The murder was immediately suspicious, with many suggesting it was another entry on the Clinton Kill List (allegedly!).
Read More: The Clinton Kill List Updated
More of the backstory, from Wikipedia:
Earlier that night he had been at Lou's City Bar, a sports pub 1.8 miles from his apartment, in Columbia Heights, where he was a regular customer.

He left when the bar was closing, at about 1:30 or 1:45 a.m.[30][31] Police were alerted to gunfire at 4:20 a.m. by an automated gunfire locator. Within approximately one minute after the gun shots, police officers found Rich with multiple gunshot wounds, in a conscious and breathing state.

He was transported to a nearby hospital, where he later died. According to police, he died from two shots to the back and may have been killed in an attempted robbery, noting that the neighborhood had recently been plagued by robberies.

Rich's mother told NBC's Washington affiliate WRC-TV, "There had been a struggle. His hands were bruised, his knees are bruised, his face is bruised, and yet he had two shots to his back, and yet they never took anything… They didn't finish robbing him, they just took his life."

The police told the family they had found a surveillance videotape showing a glimpse of the legs of two people who could possibly be the killers.
In 2016, Julian Assange (WikiLeaks) chimed in suggesting he had evidence Seth Rich was murdered, and not just in some random robbery:
Now, here's where the story picks up with new information.
You may have seen the reports that Debbie Wassermann Schultz, former DNC-chair, was arrested after trying to flee the country just recently.  Hmmm, that doesn't sound good!
Read More:  Wassermann-Schultz Under Criminal Investigation!
Take a look:
But it's WHY Wassermann-Schultz is under criminal investigation that links back to Seth Rich and might break the story wide open.
It ties into the Awan brothers and the IT scandal that directly implicates Wassermann-Schultz.  The $4 million, Pakistani, IT Scandal involving the DNC.
Rod Wheeler first alluded to the connection a few days ago:
Follow the arrest of Awan closely. Connect the dots to "other" cases. (hint, hint) Just the beginning. Stay tuned.

— rod wheeler (@rodwheeler) July 26, 2017
Now from WND.com, it looks like Seth Rich attended a party on the night of his death with several DNC IT workers.  And it's now suspected that the Awan brothers were there and perhaps Seth Rich had stumbled onto their criminal activity:
Did Rich attend an IT party on night of his death?

During the course of his investigation of Rich's mysterious murder, Wheeler claims, he learned something peculiar that he hadn't heard before: Rich attended a party with numerous IT workers the night he was killed. After the party, Rich went to Lou's City Bar, the last known location where he was seen before his murder.

Wheeler said he was determined to learn more about the IT party and who was in attendance, but all his questions have gone unanswered.

"Seth attended that party, and I wanted to know who else was at that party. But I could never find out," Wheeler said. "When I went back to ask other people who should have known who was at that party – these were people who were close to Seth – they told me, 'You don't need to know who was at that party because it had nothing to do with his death.'"

Uncovering more details about the attendees of the party is essential in the Rich homicide investigation, Wheeler contends.

"He was at the party before he went to the bar. What you do in a murder investigation is you work backward. You want to trace the victim's steps as far back as you can – who was that person around the day before? – as far back as you can," he said. "What was interesting is when I am told as an investigator that I don't need to talk to people who were at the party. It makes you wonder why."
BigLeaguePolitics sums up the investigation very nicely here.  Here's what all the evidence points to:
The puzzle picture is clear, according to insiders: Awan had intimate access to Democratic Party emails and the servers (never turned over to the FBI) that those emails were stored on.

Seth Rich, killed in cold blood, leaked those emails to Wikileaks.

The Democrats, desperate, created a false-flag "Russia hack" narrative that they could use to legally interfere with the election results and to investigate Donald Trump if he actually won the race, which he did.

The Democrats have dragged out their evidence-free "Russia" investigations in order to "greenmail" the Trump administration, forcing every low-level staffer to lawyer up on their own dime, intimidating law firms to limit the choices available to them, and pitting staffers' lawyers against each other to confuse the defense effort.

The Deep State wants an impeachment. But it's probably going to get something else instead: the most explosive revelations of misconduct and criminality in the history of American politics.
Isn't it funny how all of this is ONLY coming to light now that we have President Trump?  It looks like we have A LOT of cock-a-roaches scattering for cover under the light of the Trump Administration!
Lock Them Up Donald, Drain the Sewer!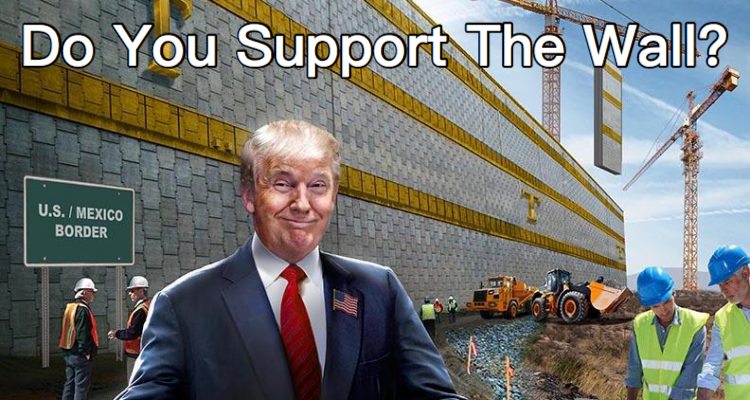 Stay connected with Trump News Email … FREE!