It's looking like former DNC-chair Debbie Wassermann Schultz may be taking the fall.
When you start seeing phrases like FBI affidavit and criminal investigation, you know it's not good!  Also not good when you have $4 million of unusual payments being made to a Pakinstani tech company.
Something doesn't smell right.
Just more typical Democrat behavior.  But this time we have President Trump and his administration heading things up and there's no more covering for the Swamp.
So will Schultz take the fall?  Will the FBI go after her next?  It's looking very likely.
Here are more details of what we know so far, from The Daily Caller:
Democratic Rep. Debbie Wasserman Schultz seemingly planned to pay cyber-probe suspect and IT aide Imran Awan even while he was living in Pakistan, if the FBI hadn't stopped him from leaving the U.S. Monday. Public statements and congressional payroll records suggest she also appears to have known that his wife, a fellow IT staffer, left the country for good months ago — while she was also a criminal suspect.

In all, six months of actions reveal a decision to continue paying a man who seemingly could not have been providing services to her, and who a mountain of evidence suggests was a liability. The man long had access to all of Wasserman Schultz's computer files, work emails and personal emails, and he was recently accused by a relative in court documents of wiretapping and extortion.

Records also raise questions about whether the Florida Democrat permitted Awan to continue to access computers after House-wide authorities banned him from the network Feb. 2. Not only did she keep him on staff after the ban, but she also did not have any other IT person to perform necessary work that presumably would have arisen during a months-long period, according to payroll records.

Wasserman Schultz employed Pakistani-born Awan and his wife Hina Alvi, and refused to fire either of them even after U.S. Capitol Police said in February 2017 that they were targets of the criminal investigation. She said police wouldn't show her evidence against the couple and, without it, she assumed they might be victims of anti-Muslim profiling.

Awan booked a round-trip ticket to Pakistan in July and planned to depart Monday, July 24 with a return ticket in six months. He was arrested at Dulles Airport during his attempt to leave.

The Associated Press reported that Awan's lawyer, Chris Gowen, said Awan "had informed the House of his plans to visit his family."

Wasserman Schultz's spokesman cited Awan's Monday arrest as the reason for ending his employment on Tuesday: "Upon learning of his arrest, he was terminated."

The office's insistence that his termination was prompted by the Monday arrest — and not the House Sergeant at Arms banning him and his wife from touching congressional computers or his six months in Pakistan — suggests that had he boarded the flight without incident he would still be on payroll.

"Does that mean if he had boarded the flight as planned the office would have been paying him for six months while he was abroad?" TheDCNF investigative group asked Wasserman Schultz's spokesman Thursday. "Why would it do that?" The spokesman did not respond.

Awan's wife, Hina, left the country under similar circumstances March 5, after withdrawing the couple's three kids from school without telling Virginia education officials, packing up all of her possessions, and hiding $12,000 in cash, according to an FBI affidavit. She allegedly had hundreds of thousands of dollars waiting in Pakistan for her — money the FBI says Awan had obtained partly through mortgage fraud and had wired overseas using a false explanation.

Two days later, on March 7, House records show Hina was cut from Wasserman Schultz's payroll.

Though Hina bought a round trip ticket with a return in six months, the FBI said it "does not believe that Alvi has any intention to return to the United States."

Wasserman Schultz spokesman David Darmrom did not respond to a DCNF IG request to explain why Hina had been terminated two days into a trip she claimed was temporary, while her husband had not been terminated for a six-month move. Between the part-time nature of her work and the ban, her absence was unlikely to have been noticed in two days without someone telling the office her plans.

Wasserman Schultz's office also didn't answer if the office knew Hina's "round trip" was a permanent move.

Hina and Awan were both IT aides whose jobs required access to the network, but the House Sergeant-At-Arms banned them from accessing it beginning Feb. 2. Awan and Hina were her only IT staffers, and payroll records through the latest available period, March 31, indicate that no other IT staffer or vendor was added to the payroll after their ban.

A House source said Awan was seen in the House office building multiple times after the network ban. "Imran Awan is working in an "advisory" role for Wasserman Schultz, her spokesman said, "providing advice on technology issues."

The spokesman wouldn't say who did the office's computer work after the ban, if not Awan.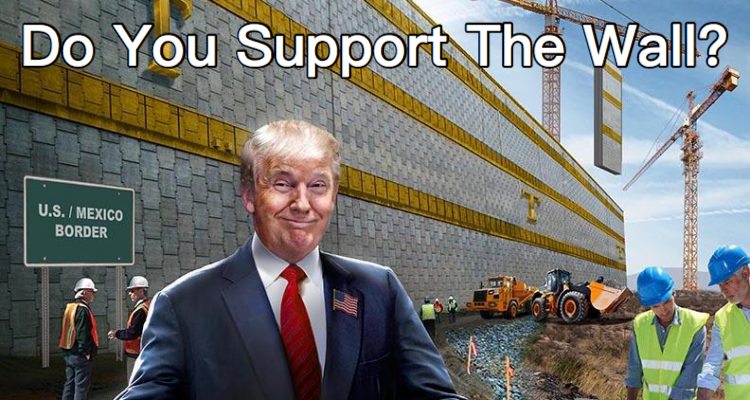 Stay connected with Trump News Email … FREE!