Don't ever change, Mr. Trump!
We elected you because we wanted a champion.
We elected you because we wanted a lion-hearted fighter for the American people in the White House!
You defeated the Fake Russia story narrative by standing strong.  Has anyone noticed how that's gone away now?  Because it was garbage from the beginning.  Nothing to it.  There was no "there" there.
And now they're coming at you with a new weapon.  The Fake Charlottesville story.
It's the same old thing over and over.  Drum up some fake news story, try to associate it with President Trump when it really has nothing to do with him, twist the details of the story to fit your narrative even if none of them are true, and then try to smear our President and rile up hatred towards him.
It didn't work with Russia, and it won't work here!
Read More: We Support Trump 100%!
Read More: Prayers for President Trump
And thank God we have a fighter and not a pansy in the White House!  I love what this person said, it's so perfect:
This is why I voted for him. Any other Republican in his spot would be negotiating terms for a decorous surrender, but Trump is firing back. pic.twitter.com/ftMXkKHRSP

— J Burton (@JBurtonXP) August 17, 2017
Exactly right J Burton!
All the RINOs in office would turn tail and run.  Cower.  Give up.  Capitulate.  Get pissed on by the Democrats and then say "may I have another?"
But not our man Trump.  In fact, he's showing the world what it means to actually be a man and have a spine.  We haven't seen true leadership in decades and people are so surprised when they see it, they don't know what to make of it!
After years of cultural marxism trying to make men women and women men, trying to soften our edges and make us all cogs in the wheel, when a Maverick like Mr. Trump refuses to conform and FIGHTS BACK, they lose their minds.
And THIS my friend, this….is why We Love President Donald J. Trump!
So if you still stand by our President, please LIKE + SHARE this article everywhere!  It's time we show our President we've got his back in a big way!
And please click here to show your support:  Do You Still Support President Trump?  Vote Now!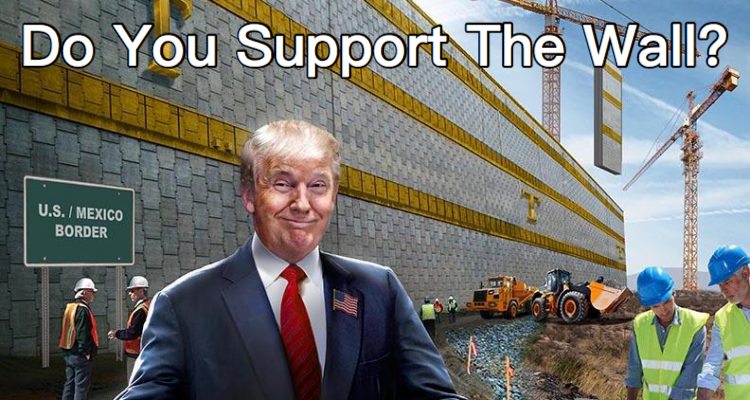 Stay connected with Trump News Email … FREE!