Thank you Bill O'Reilly, we miss you!
Bill O'Reilly just posted a guest article on TheHill.com analyzing the Charlottesville situation.
I really miss Bill's nightly analysis on FoxNews.  Bill, please come back soon!
But for right now, we have to make due with things like this – his written analysis.
And boy was it good.  Thank you Bill for bringing some honest analysis and giving President Trump a fair shake!
Here's what he had to say, from TheHill:
So I'm sitting there watching the CBS Evening News report on President Trump's continuing Charlottesville narrative and the coverage seems very one-sided. Usually, CBS runs the most factually disciplined news broadcast among the big three but this one departs from that.

One CBS taped story features a man who was once a white supremacist but now exposes them. The man says on camera that activist racist white people are "all around us." He is not challenged by the CBS reporter.

I have covered the news for 42 years traveling to all 50 states. I have never encountered a white supremacist outside of my job as a reporter. Not once. So if they are all around me, they are disguising themselves very well.

After that report, CBS News brought on Rev. Calvin Butts who basically said that the president is acting as the defacto leader of the supremacist movement.

Rev. Butts is an intelligent man. But he despises Mr. Trump and that was not referenced by CBS. Nor did the broadcast provide a counter opinion to that of the reverend.

Now, we expect that kind of presentation from the Trump-hating cable networks where shortly after the CBS broadcast ended, CNN put on a four person panel to work the president over. No pro-Trump folks allowed.

Historian Douglas Brinkley, a panelist, said the president has lost all "moral authority" and is now a "bedfellow" to David Duke.

This second all out media assault on Donald Trump began yesterday after he put forth that radical left fanatics played a role in the Charlottesville violence, and that banishing statues of Confederates like Robert E. Lee might not be a good idea.

Predictably, those opinions jump-started another round of "Trump is a racist" invective.

President Trump made the mistake of injecting different opinions into a story where only one point of view is tolerated by the media: Nazi thugs are totally responsible for everything that happened in Charlottesville. Period. If you dissent then you are a Nazi sympathizer.

To understand why the president is elongating the controversy, you have to realize the depth of his resentment towards the activist left. From the beginning of his foray into politics, the hard left has demonized him in vicious ways. Entire news organizations are working to destroy him.

Donald Trump is very, very angry about that and so are millions of his supporters.

So the president vents by attacking "fake news" and highlighting the sins of the left every chance he gets. For him, this is fair payback for what he has endured. He sees his opponents as dishonest, deserving of constant disparagement.

That's what is happening in the Charlottesville situation. Mr. Trump knows that Nazi sympathizers are bad people but to him they are few in number and have little significance.

The organized left, however, has a huge microphone and is causing the president major trouble. Also, he knows his supporters despise that crew and believes every time he attacks the left, he scores points with his base.

The truth is that white supremacists showed up in Charlottesville hoping for the violence that occurred. But it is also true that some radical leftist counter protesters wanted the same thing, knowing they would likely get a press pass for their violent actions.

And that's exactly what happened. For the Trump-hating left it worked out great. They confronted and exposed the vile Nazis, while also managing to bait the president into a controversy that has hurt him.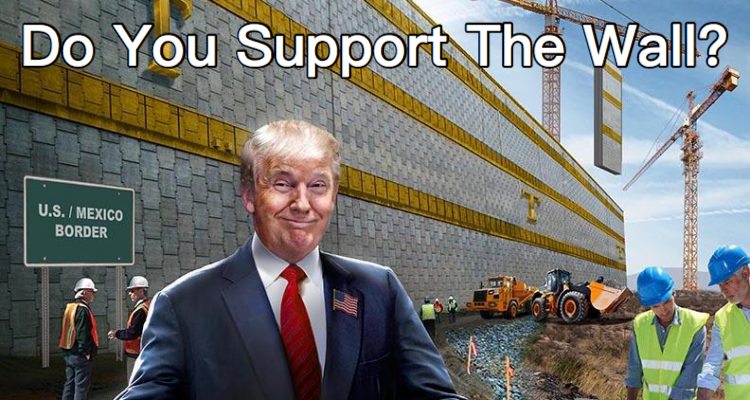 Stay connected with Trump News Email … FREE!