Have you seen this covered anywhere? 
If so, only a brief mention, sandwiched into Very Fake news Trump-Russia collusion stories.
When Presidents Trump and Putin met yesterday, they accomplished more than Barack Hussein Obama did in 8 years.  They reportedly had a very productive 2 1/2 hour private meeting where much was discussed.
One major item that was agreed to was a ceasefire in Syria.  This is HUGE news.  But the media killed it because it goes against their narrative that (1) Trump is incompetent and (2) that Trump and Russia collude somehow and that this somehow negatively affects that United States.  Honestly, I can't even follow their Fake News story anymore, it doesn't make any sense.  I don't even think they understand it.
But here's the real news.  Our man, President Trump, just accomplished a major victory, which will lead to more peace in Syria and a greater relationship with Russia!  Amazing work!
Here is more of the breaking story, from the AP:
The United States and Russia struck an agreement Friday on a cease-fire in southwest Syria, crowning President Donald Trump's first meeting with Russian President Vladimir Putin. It is the first U.S.-Russian effort under Trump's presidency to stem Syria's six-year civil war.

The cease-fire goes into effect Sunday at noon Damascus time, according to U.S. officials and the Jordanian government, which is also involved in the deal.

Secretary of State Rex Tillerson, who accompanied Trump in his meeting with Putin, said the understanding is designed to reduce violence in an area of Syria near Jordan's border that is critical to the U.S. ally's security.

It's a "very complicated part of the Syrian battlefield," Tillerson told reporters after the U.S. and Russian leaders met for more than 2 hours on the sidelines of a global summit in Hamburg, Germany.

Of the agreement, he said, "I think this is our first indication of the U.S. and Russia being able to work together in Syria."

For years, the former Cold War foes have been backing opposing sides in Syria's war. Moscow has staunchly backed Syrian President Bashar Assad, supporting Syrian forces militarily since 2015. Washington has backed rebels fighting Assad. Both the U.S. and Russia oppose Islamic State militants and say they're focused on rooting out the extremist group.

The potential pitfalls for the cease-fire are clear — not least the challenge of enforcing it.

Russia Foreign Minister Sergey Lavrov said Russian military police would monitor the new truce. But Tillerson said that was still being worked out. A senior U.S. State Department official said the two countries were close to a deal on that issue and hoped to finalize it in the coming days, raising the prospect it could take effect Sunday with no clear sense of who is policing it.

That the deal was announced before all the details were ironed out was a clear indication of how eager the U.S. and Russia were to cast their leaders' first meeting as a success. Officials said the deal had been in the works for weeks or months, but came together in time for the meeting.

The deal marks a new level of involvement for the Trump administration in trying to resolve Syria's civil war.

Trump ordered some 60 cruise missiles to be fired at a Syrian air base in April after accusing Assad's forces of a deadly chemical weapons attack. But his top military and national security advisers pointedly said they had no intentions of intervening to oust Assad. And they stopped short of endorsing Russian-led or U.N. peace mediation efforts between Assad's government and rebel groups.

Israel also is part of the agreement, one U.S. official said, who like others wasn't authorized to speak publicly on the matter and demanded anonymity. Like Jordan, Israel shares a border with the southern part of Syria and has been concerned about a spillover of violence as well as an amassing of Iranian-aligned forces in the south of the country.

Jordanian government spokesman Mohammed Momani confirmed the accord in a statement that made no reference to Israel's participation. Syrian government forces and its allies will stay on one side of an agreed demarcation line, and rebel fighters will stick to the other side. The goal is also to enable aid to reach this area of Syria, Momani told state media. U.S. officials said the U.S., Russia and Jordan had only agreed on that demarcation line last week, clearing the way for a cease-fire to be worked out.

The deal is separate from an agreement that Russia, Turkey and Iran struck earlier this year to try to establish "de-escalation zones" in Syria with reduced bloodshed. The U.S., wary of Iran's involvement, stayed away from that effort. Follow-up talks this week in Kazakhstan were unable to produce agreement on finalizing a cease-fire in those zones.

Previous cease-fires in Syria have collapsed or failed to reduce violence for long, and it was unclear whether this deal would be any better.

Tillerson said the difference this time is Russia's interest in seeing Syria return to stability. It's an argument top U.S. officials such as former Secretary of State John Kerry cited regularly amid his failed efforts to end a conflict that has killed as many as a half-million people, contributed to Europe's worst refugee crisis since World War II and allowed IS to emerge as a global terror threat.

Tillerson also repeated the U.S. position that a "long-term role for the Assad family and the Assad regime" is untenable and voiced his belief that Russia might be willing to address the future leadership of Syria, in tones reminiscent of Kerry. Up to now, Assad has rejected any proposals that would see him leave power, contributing to an impasse that has prolonged Syria's suffering.
Great work Mr. Trump!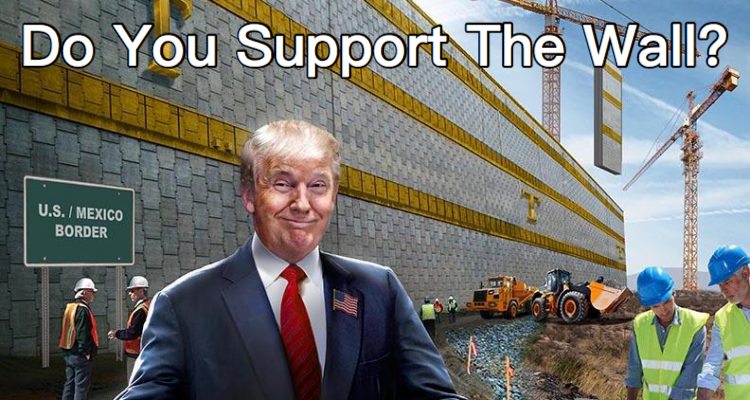 Stay connected with Trump News Email … FREE!