If you ever wanted proof of Fake News and collusion in the media, here it is.
Fusion GPS is the "research firm" that put together the now-infamous Trump dossier.  You may recall this was the beginning of the Fake News Russia story.
The dossier was full of "anonymous sources" and didn't have a shred of truth in it.  But it was pitched to all the major mainstream media outlets and they ate it up like candy.
In fact, a new report now suggests that Fusion GPS was practically on the payroll at many mainstream media outlets.
And now that Fusion GPS is under investigation, those very same mainstream media outlets are BURYING the story.  I'm sure this is in part to cover for their buddy and in part to cover up their own complicity!
Well it's not going to work.  Not with President Trump at the helm and not with the Internet and our ability to spread this story like wildfire!  SHARE SHARE SHARE!  It's time we expose Fusion GPS and their deep connection with the lames in the fake mainstream media.
Here is even more information, in a new report from The Daily Caller:
The opposition research firm behind the infamous Trump dossier, Fusion GPS, worked with several prominent media outlets to spread dirt on President Trump's alleged ties to Russia. Those same media outlets, which have enthusiastically pounced on every new detail regarding the Russia investigation, have been oddly disinterested in probing into the crucial role of Fusion GPS.

The British spy Fusion GPS hired to craft the dossier, Christopher Steele, leaned on anonymous Russian sources in crafting the dossier for Fusion GPS. Steele's lawyers revealed in court filings that, in September 2016, Steele briefed reporters from The New York Times, The Washington Post, Yahoo! News, The New Yorker and CNN on behalf of Fusion GPS. Steele later held another meeting with reporters from the NYT, WaPo and Yahoo. The lawyers said that Fusion GPS attended these meetings with reporters and Steele, as TheDC's Chuck Ross pointed out.

Fusion GPS, which is headed up by former Wall Street Journal reporter Glenn Simpson, was working for a Democratic ally of Hillary Clinton at that time, although that ally's name is not publicly known.

Those same media outlets that worked with Fusion GPS to receive information on the Republican nominee now appear to be helping Fusion GPS stay out of the public spotlight. (RELATED: Fusion GPS Was Also A Hired Gun For Planned Parenthood)

…

The NYT, WaPo and CNN have all appeared disinterested in digging into Fusion GPS' shady ties. The three outlets have combined for zero articles mentioning Fusion GPS since Browder's testimony, despite the explosive allegations contained within it. (RELATED: Grassley Blasts Dems For Blocking Hearing On Trump Dossier)

The only mention of Fusion GPS on CNN after Browder's testimony on Thursday (and in the days since) came from Republican Sen. Lindsey Graham, who went out of his way in an interview Thursday morning to stress the seriousness of the matter, despite CNN asking zero questions about Fusion GPS.

"Fusion GPS was on the payroll, apparently, according to this guy of the Russian government. And I want to know what they did in terms of trying to compromise Donald Trump, who is now our president. So what should we learn from all of this? That the Russians were involved on both sides, they definitely tried to tip the scale against Clinton and for Trump. But the Fusion GPS organization that was trying to get the goods on Donald Trump was backed by the Russians," Graham said.

CNN reporter Manu Raju tried to steer Graham back to talking about Trump, asking a question about Donald Trump Jr., but Graham returned to the subject to emphasize just how grave he believed the Fusion GPS situation to be.

"The GPS, Fusion GPS situation, the guy's not coming. If we have to subpoena the people at Fusion GPS, we need to subpoena them. Because Mr. Browder has now accused them of — working for the Russians," Graham said. "And at the end of the day, if that's true, the Democratic Party is working with somebody who was working with the Russians, whether they knew it or not."

CNN's next question changed the topic to Attorney General Jeff Sessions.
Please help us expose their corruption!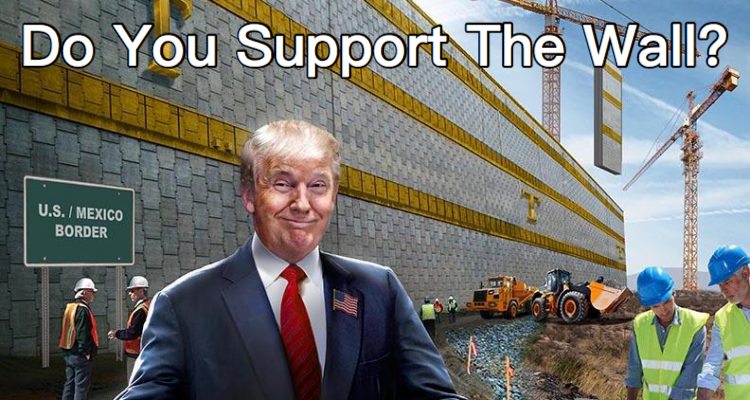 Stay connected with Trump News Email … FREE!