Politician seems like an easier job that weatherman.
No offense to weathermen or women!
But there is zero accountability….and you get an August Recess!  The only people who should be getting recess are kids!  In elementary school.  Or big babies acting like kids apparently.
I want to know where my August Recess is!  Must be nice.
These bums in the house were unable to get anything done and have now decided the best course of action is to just leave.  Wow.
No budget, no plan, nothing.  It's looking to me like we're heading for a rough September and possible government shutdown!  Maybe Trump should just let the whole thing implode and build from scratch!
On a more serious note, we've been warning since March about a huge stock market crash in the fall of 2017.  Will this be what kicks it off?  Stay on guard folks!
Read More: HUGE Stock Market Crash Coming Soon – Don't Say We Didn't Warn You!
Here are the breaking details of the House Recess, from The Hill:
The House has no budget and no specific plan for preventing a government shutdown or debt ceiling breach as it heads into its August recess.

"September is going to be a very difficult month," said Mark Meadows (R-N.C.), chairman of the conservative House Freedom Caucus on Friday morning.

"I mean obviously all of this is coming into play right away, all the fiscal issues and deadlines are going to make it extremely difficult to get everything done in a piece-by-piece basis."

When the Republican-controlled House returns in September, it will have four weeks to figure out a spending plan for 2018, and little more to address the debt ceiling.

The chamber made middling progress on its agenda during the summer session; it passed a budget resolution out of committee and approved four of twelve spending bills. But both budget and spending are stalled due to Republican infighting.

On the budget resolution, which includes reconciliation instructions that will pave the way for Republican's tax reform plan, disagreements persist on the depth of cuts to mandatory spending in areas such as welfare and education.

"They're still working on making sure they have the votes to get it passed, and that's the goal right now," said Rep. Jim Renacci (R-Ohio), a member of the House Budget Committee.

The Freedom Caucus also wants further specifics on tax reform. The Thursdayrevelation that the Border Adjustment Tax, which conservatives revile, would be absent from the plan did little to assuage the group.

House moderates, such as Tuesday group Chairman Charlie Dent (R-Pa.), argue that the entire process is misguided; final spending numbers will need to pass through the Senate, meaning they will require Democratic support.

"We spend too much time, energy and capital here in getting people to vote for the first launch, for the takeoff, knowing damn well a lot of those same people won't be there for the landing…They won't be there for the real appropriations package, the real numbers. That's the problem," Dent said in a quote that Democratic Whip Steney Hoyer (Md.) gleefully circulated this week.

"I've seen this movie before… And we all know how this is going to end," Dent added, meaning that a bi-partisan, bicameral deal was the only solution.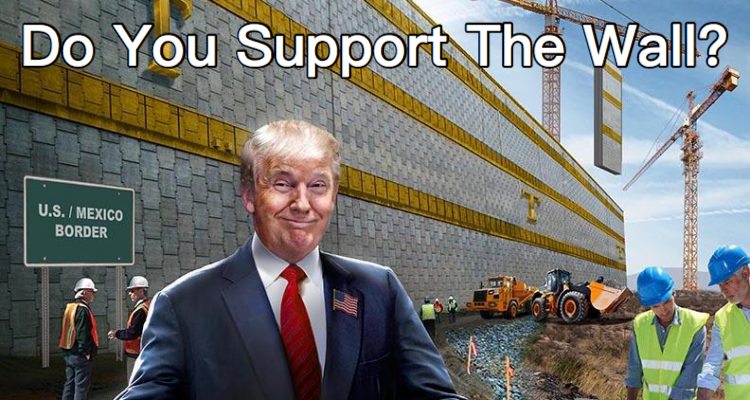 Stay connected with Trump News Email … FREE!