I always stand with Israel!
Now more than ever.  I love the bold move they just made, declaring George Soros to be an enemy of the state and stating they consider him to be an active threat!
Right on Israel!
Now the United States should follow suit.  Can you even imagine what would happen if President Trump joined with Israel and Hungary in declaring Soros a enemy?
It would be glorious.
Read More:  Soros Behind O'Reilly Firing
Read More:  The Pope Just Attacked Trump and His Supporters
Memo to George Soros:  we don't like you.  We don't want your open borders.  We don't want your one world government.  You are finished!
Here are the breaking details of the story, from Reuters:
Israel's foreign ministry has issued a statement denouncing U.S. billionaire George Soros, a move that appeared designed to align Israel more closely with Hungary ahead of a visit to Budapest next week by Prime Minister Benjamin Netanyahu.

Soros, a Hungarian-born Jew who has spent a large part of his fortune funding pro-democracy and human rights groups, has repeatedly been targeted by Hungary's right-wing government, in particular over his support for more open immigration.

In the latest case, Prime Minister Viktor Orban has backed a campaign in which Soros is singled out as an enemy of the state. "Let's not allow Soros to have the last laugh" say billboards next to a picture of the 86-year-old investor, a campaign that Jewish groups and others say foments anti-Semitism.

Soros, who rarely addresses personal attacks against him, has not commented on the billboards. But Hungarian Jewish groups and Human Rights Watch, an organization partly funded by Soros, have condemned the campaign, saying it "evokes memories of the Nazi posters during the Second World War".

Many posters have been defaced with anti-Semitic graffiti, including the words "stinking Jew" written in magic marker.

Israel's ambassador to Hungary issued a statement denouncing the campaign, saying it "evokes sad memories but also sows hatred and fear", an apparent reference to Hungary's part in the deportation of 500,000 Jews during the Holocaust.

But hours after the ambassador made his comments over the weekend, Israel's foreign ministry issued a "clarification" saying that Soros was a legitimate target for criticism.

"In no way was the statement (by the ambassador) meant to delegitimize criticism of George Soros, who continuously undermines Israel's democratically elected governments," said foreign ministry spokesman Emmanuel Nahshon, adding that Soros funded organizations "that defame the Jewish state and seek to deny it the right to defend itself".

A spokesman for Soros's Open Society Foundations did not immediately respond to a request for comment.
LIKE + SHARE if you stand with Israel on this!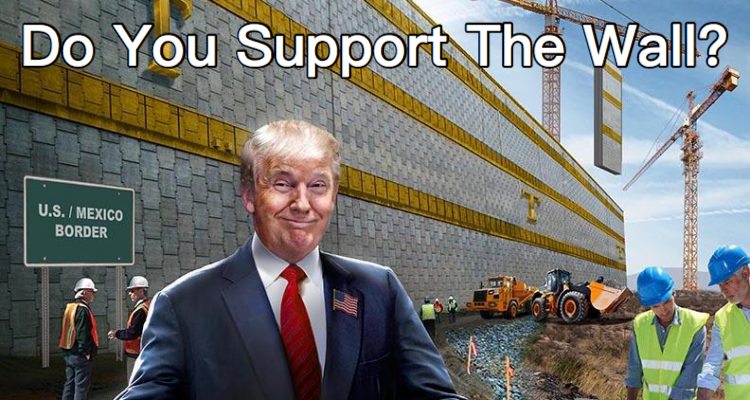 Stay connected with Trump News Email … FREE!