Since the election, there have been multiple examples of voter fraud found.
And almost all are believed to have been against Trump.
Now we have another example.
Read More:  3.5 Million More Votes Cast Than Registered Voters
Read More:  More Voter Fraud Discovered in California
In New Hampshire, it looks like 6,500 illegal votes were cast.  They were cast under the idea that they were out of state voters coming into New Hampshire right at election time.
Except….it's now almost a year later and they never showed up!
The conclusion is that most likely they were fraudulent DOUBLE votes.  Once in New Hampshire and once in another state.  Under the current system of zero accountability, that would be almost impossible to track.
And here's the kicker….instead of just taking away 6,500 votes from his popular vote total, this may have been enough to swing the whole state against him in the electoral college!
Please SHARE!  Get this everywhere!
Here are more of the details, from The Washington Times:
More than 6,500 people registered to vote in New Hampshire on Nov. 8 using out-of-state driver's licenses, and since then the vast majority have neither obtained an in-state license nor registered a motor vehicle.

Conservatives say the state's same-day registration is an invitation for fraud because of loose proof-of-residence rules.

New Hampshire House Speaker Shawn Jasper, a Republican, issued the numbers Thursday based on inquiries he made to the Department of State, which oversees elections, and the Department of Safety.

Since Election Day, Republicans have charged that a significant number of nonresident Democrats, principally from Massachusetts, flowed into New Hampshire to vote illegally, tilting a close race to their party.

"Having worked before on a campaign in New Hampshire, I can tell you that this issue of busing voters into New Hampshire is widely known by anyone who's worked in New Hampshire politics. It's very real. It's very serious. This morning, on this show, is not the venue for me to lay out all the evidence," White House policy adviser Stephen Miller told ABC News in February.

Though Mr. Jasper's findings don't prove those accusations, they do corroborate them. The numbers read this way:

⦁ 6,540 people registered and voted on Nov. 8, based on presenting out-of-state licenses.

⦁ As of Aug. 30, about 15 percent (1,014 of the voters) had been issued New Hampshire driver's licenses.

⦁ Οf the remaining 5,526, barely more than 200 (3.3 percent) had registered a motor vehicle in New Hampshire.

New Hampshire law gives drivers 60 days upon establishing residence to obtain a state license.

But more than 80 percent of voters who registered on Nov. 8 using out-of-state driver's licenses, or 5,313 of them, neither had a state license nor registered a motor vehicle almost 10 months later.

Double voting is illegal, and 196 people are being investigated for casting ballots in New Hampshire and in other states.

In the presidential race, Democrat Hillary Clinton defeated Republican Donald Trump in New Hampshire by 2,736 votes. In an even tighter race, for the Granite State's U.S. Senate seat, Democratic challenger Maggie Hassan defeated incumbent Republican Kelly Ayotte by 1,017 votes.
Please vote now in our new poll: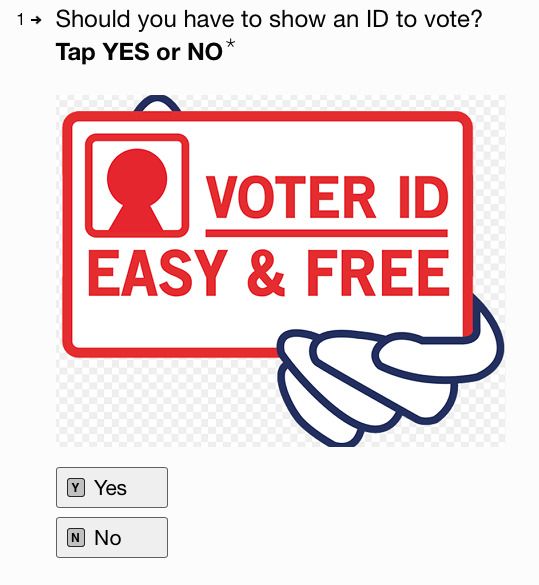 Stay connected with Trump News Email … FREE!