Academics are the worst.
Or in this case, faux academics.
They think they know everything.  They are almost always far left loons.  And they want desperately to impose their hate on everyone else.
That pattern just played out again at a local high school in Georgia.
Teacher Lyn Orletsky ordered a high school student to turn his shirt inside out because it said "Make America Great Again."  Isn't that stunning?  Even worse, she told the student it was just like wearing a Nazi swastika.
Oh, the old Trump is Hitler meme again.  How original!
Also, how illegal.
Students have a right to free speech….especially speech that is pro-America.  How stupid is this?
But good news, the story has a bright side!  First, three students spoke up and challenged the teacher, defending the student and his right to wear a MAGA shirt!  I love that!  These students deserve an award!
Second, it appears the teacher has been disciplined, although details have not been disclosed.  Personally, we believe she should have been fired on the spot.
Please SHARE to expose this hack of a teacher!  We demand she be fired!
Here are even more details, from WND.com (and then scroll down for video):
A high-school math teacher in Woodstock, Georgia, a northern suburb of Atlanta, was captured on video recently ordering two of her students to cover the Make America Great Again slogan of President Trump or else leave her classroom.

The entire scene was captured on camera last Thursday when she told the students with the pro-Trump shirts to leave, comparing the MAGA slogan to Nazi swastikas.

The Cherokee County School District has since apologized for the teacher's actions and said that all teachers would be reminded in a memo that they are not to express their political opinions to students in the classroom.

"Just like you cannot wear a swastika in school, you cannot wear [Make America Great Again] like that," Lyn Orletsky told her students during a math class at the school Thursday.

She asked them to flip their shirts inside out or leave.

"Please go. Please go at least for this class.

"I don't care what you do in other classes but in my class …"

A third student then questioned the teacher.

"Wait, so both of them have to like flip their shirts inside out because it says Trump on the top?" the unidentified student asked.

"Because it says 'Make America Great Again.' The Neo-Nazis … I'm not saying about Trump, but the slogan," the teacher replied before the video ends.

The teacher then sent the students out of her class, either to flip their shirts inside out or to leave entirely.
And it was all caught on video, take a look:
https://www.youtube.com/watch?v=cspWHWnduAA
Isn't this disgusting?
Please comment below!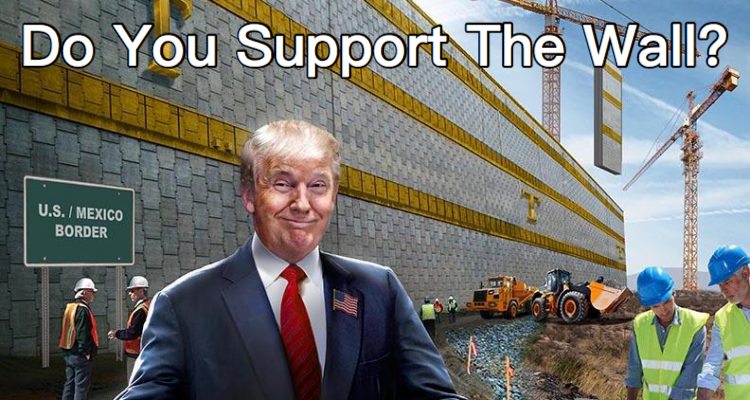 Stay connected with Trump News Email … FREE!