Oh hey there Slick Willy!
We mostly hear from your wife (are you two lovebirds still married anyway?) and your daughter.
And boy are they both entertaining!
But no one can really match your level.  You're the champ of the news cycle, you proved that with Monica, the Blue Dress, your definition of "is" and so much more!  You're just the gift that keeps on giving.
So good to have you back.  I mean, kind of.  In the sense that it's really terrible to have you back.  You know what I mean?
By the way, doesn't he look very sickly in this photo?  Wow.  Not good Bill.
Anyway, Slick Willy was back in the news attacking our HONORABLE President Donald J. Trump over DACA.
Of course he was.
Here's the story, from TheHill.com:
Former President Clinton tore into President Trump's decision to end the Deferred Action for Childhood Arrivals (DACA) program, calling the move "wrong" and "cruel."

Clinton slammed the decision as one that will "crush their dreams and weaken the American dream for the rest of us."

"It's wrong because it's bad policy that solves no pressing problem and raises new ones. It's wrong because it's irresponsible, passing the buck instead of offering sensible solutions for immigration reform," Clinton said in his statement.

"Most of all, it's wrong because it's cruel to send these young people to places of them have never lived and do not know. For them this is home. The United States is their home."

Clinton called for Americans to not punish DACA recipients but instead "openly embrace them and to empower them to make their own contributions, as previous generations of immigrants have done.""Congress should act immediately to protect their status and pave the way for their future and America's future," Clinton said.

Clinton is now the second former president to condemn Trump's decision to rescind DACA. President Obama, who first implemented the program, also blasted the decision.
Please comment below if you stand with President Donald J. Trump!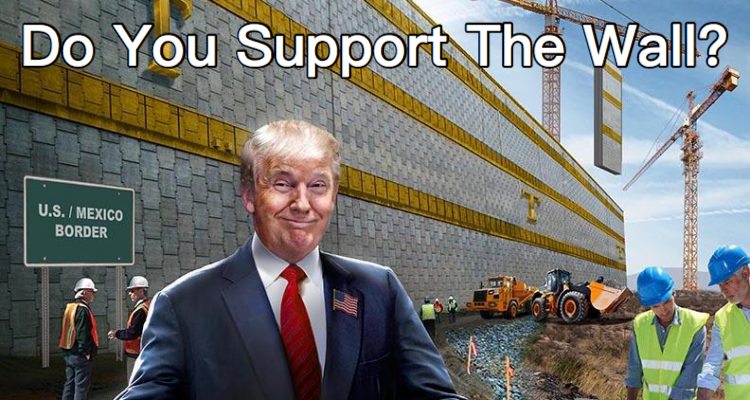 Stay connected with Trump News Email … FREE!