Julian Assange has done more for the TRUTH than maybe any other person.
And he's suffered for it.
In exchange for exposing the truth and the corruption of the Deep State, he's become Enemy #1 and has been outcast to live in South America in political asylum.
But now there's a glimmer of hope, building into a real ray of possibility, that he might be pardoned!
The reason for the possibility is what California Representative Dana Rohrabacher is calling "mind-boggling information of major historical significance" that he expects Assange will bring directly to President Trump.  In exchange for the value of this information, many now believe Assange would receive a pardon.
Here is more information, from The Daily Caller:
California Republican Rep. Dana Rohrabacher met with WikiLeaks founder Julian Assange Wednesday in an effort to obtain information about the source of a leak of Democratic officials' emails.

Rohrabacher told The Daily Caller in an exclusive interview Thursday that Assange is hoping to leave the Ecuadorian embassy in London where he is currently in asylum, and that during the meeting they explored "what might be necessary to get him out."

The congressman told TheDC that "if [Assange] is going to give us a big favor, he would obviously have to be pardoned to leave the Ecuadorian embassy." Assange took asylum in the embassy in August 2012 after facing sexual assault charges in Sweden. The Justice Department also reportedly wants to charge Assange for helping Edward Snowden, a former NSA analyst, leak thousands of classified documents.

"He has information that will be of dramatic importance to the United States and the people of our country as well as to our government," Rohrabacher said. "Thus if he comes up with that, you know he's going to expect something in return. He can't even leave the embassy to get out to Washington to talk to anybody if he doesn't have a pardon. Obviously there is an issue there that needs to be dealt with, but we haven't come to any conclusion yet."

Rohrabacher has been maligned by opponents for being too favorable to the Russian government, and was called "Putin's favorite congressman" by Politico. He told TheDC that these attacks are due to people's efforts to "obscure information that would be damaging to their political positions."

"They can't fool the American people all the time, especially if there's some dramatic information that would expose this monstrous fraud that has been perpetrated on the American people and thus undermining an elected president and his ability to take the responsibility given to him by the voters," Rohrabacher stated.

The California congressman met with Assange along with conservative journalist Charles C. Johnson. Johnson is frequently attacked as just an internet troll, but he is well-connected to several key political figures. He told TheDC that he arranged the meeting between Rohrabacher and Assange.

Rohrabacher told TheDC that Johnson "stepped in as a friend" to help him on his overseas trip. The congressman went to London on his own dime and Rohrabacher is the first U.S. representative to visit Assange.

A pardon of Assange would have to come directly from President Donald Trump, and Rohrabacher told TheDC, "I can't remember if I have spoken to anybody in the White House about this."

The congressman has yet to receive the information that has been promised to him by Assange, but he said he is confident he will receive it.

"If I had to bet on it, I would bet that we are going to get the information that will be mind-boggling and of major historical significance," Rohrabacher said. He said if it is significant enough, he will bring it directly to Trump.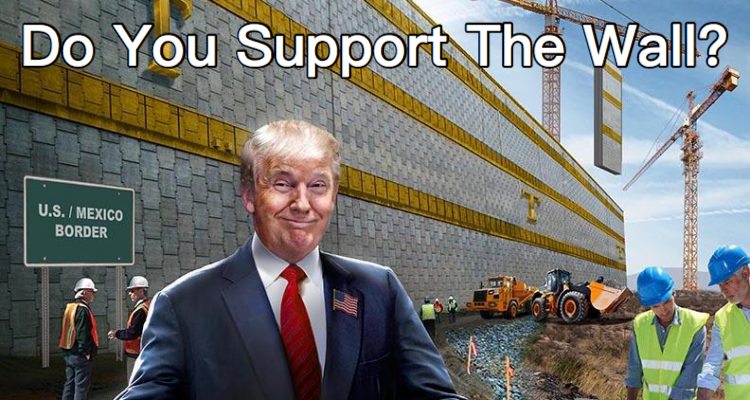 Stay connected with Trump News Email … FREE!