If you still needed proof that the whole Charlottesville situation was a setup from the very beginning, it doesn't get any better than this.
It has now been exposed that the leader of the "Unite the Right" group that everyone thinks is so hateful was none other than a former leader of the Occupy Wall Street movement (a notorious left agitator group) and an Obama supporter!
Can you say "hit job"?
The whole thing was a setup folks!  Big scam, just like the fake Russia story!
To turn a phrase, "it was a big nothing burger."
Actually, it was much worse than a nothing burger, because they knew what they were doing was fake and fraudulent.
Take a look at what Dinesh D'Souza found out:
Does that sound like a guy who would organically choose to lead a "far right group"?  What a joke!
They think we are stupid.  They think we are not paying attention.
But we are paying attention.
Please SHARE SHARE SHARE this everywhere!
Here are even more details on the ground breaking story, from The Daily Wire:
Jason Kessler, the man who helped organize Saturday's white nationalist "Unite the Right" event that erupted in violence, has come under the national spotlight because of his role in the ultimately deadly event and his subsequent need to flee a press conference after being attacked. According to some persistent "rumors," prior to his rise to prominence on the far-right, Kessler embraced the far-left Occupy Wall Street movement and was an Obama supporter.

One of the sources to note the claims is the hyper-partisan Southern Poverty Law Center, notorious for its overt leftward slant; the fact that SPLC would bring up Kessler's alleged previous left-wing activism lends the claim a bit more credence. Here's the passage from SPLC's "extremist file" on the "relative newcomer to the white nationalist scene," Kessler:

Rumors abound on white nationalist forums that Kessler's ideological pedigree before 2016 was less than pure and seem to point to involvement in the Occupy movement and past support for President Obama.

At one recent speech in favor of Charlottesville's status as a sanctuary city, Kessler live-streamed himself as an attendee questioned him and apologized for an undisclosed spat during Kessler's apparent involvement with Occupy. Kessler appeared visibly perturbed by the woman's presence and reminders of their past association.

Kessler himself has placed his "red-pilling" around December of 2013 when a PR executive was publicly excoriated for a tasteless Twitter joke about AIDS in Africa. …

Regardless of Kessler's past politics, the rightward shift in his views was first put on display in November, 2016 when his tirade against Wes Bellamy began.
Rightwing News claims that Kessler "took $1,320 as a consulting fee from a Democratic candidate running for the Senate in 2012. He's pro-abortion, an environmentalist, a non-interventionist, pro-equality and an atheist, among other things."

After his "red-pilling" — a reference to the Matrix popular among the alt-right — Kessler began to become increasingly active in the "white nationalist scene" in Charlottesville and online. Kessler, a UVA graduate (2009), began to really make a name for himself in the area through his opposition to Charlottesville Vice Mayor and City Councilman Wes Bellamy, which SPLC notes was the city's "only black councilman."

Kessler's campaign against Bellamy, who had organized a press conference calling for the removal of the Robert E. Lee statue that was at the center of the "Unite the Right" rally, resulted in the unearthing of what SPLC describes as "sexist, homophobic, and bigoted tweets" by the councilman, a publicity win for Kessler. He then launched a petition demanding that Bellamy step down, a petition which was ultimately tossed out — but not before Kessler punched a guy in the face while trying to get signatures, an action that got him arrested with misdemeanor assault.

Following his conversion to the far-right, Kessler also founded Unity & Security for America, a "revolutionary right wing grassroots movement … within the Cultural Marxist hell that is Charlottesville," which created a GoFundMe account to pay for the "man hours to prepare for [protests], body armor to protect our journalist from a knife to the ribs, a professional quality microphone for interviewer [sic] the protestors and much more."
Please share this everywhere!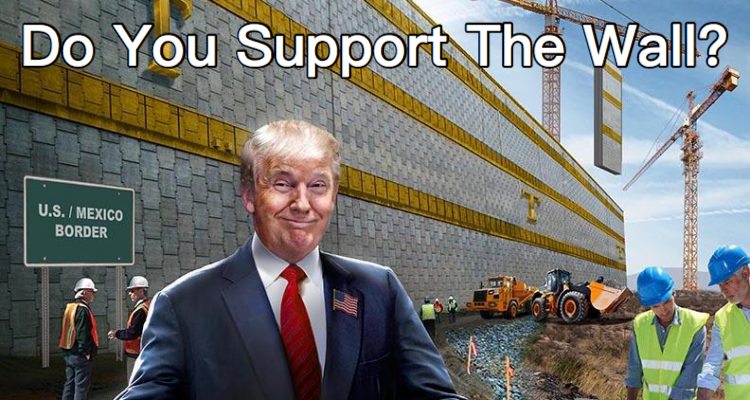 Stay connected with Trump News Email … FREE!