What's one of the best ways to defeat your enemy?  Remove their funding source.
Legend has it that Mayer Amschel Bauer Rothschild once infamously said "Give me control of a nation's money and I care not who makes it's laws".
In other words, the most powerful tool available to man is control of money.
Of course Donald Trump knows this and that's why he's attacking the Swamp by cutting off their money supply.  It's The Art of the Deal in action!
Don't ya just love it?
READ MORE:  Q – The Plan To Save the World
Here are all the juicy details, from the Washington Examiner:
President Trump on Thursday blocked an automatic pay raise for 1.5 million federal workers covered by the General Schedule pay system, and asked Congress to pass legislation with no increase next year.

"Federal agency budgets cannot sustain such increases," Trump wrote in a Thursday letter to congressional leaders, a formality that blocks an automatic 2.1 percent raise from taking effect in January under the Federal Employees Pay Comparability Act.

"I have determined that for 2019, both across‑the‑board pay increases and locality pay increases will be set at zero," Trump wrote.

Now, the matter is returned to Congress, which must reconcile House-passed legislation that does not endorse a pay raise and a Senate-passed bill that outlines a 1.9 percent average boost in pay under the General Schedule.

About 1.5 million mostly white-collar federal workers are affected by Trump's decision. Last year, Congress approved Trump's request for a 1.4 percent across the board raise, after he blocked what would have been a slightly larger 1.9 percent automatic boost.

The Senate voted this month to give another base raise of 1.4 percent to workers, with additional raises based on locality, through which workers in more affluent areas would get bigger boosts to close pay gaps with the private sector.

Trump's action was widely criticized by Democrats and labor unions, who described federal workers as unfairly scapegoated for spending deficits.

American Federation of Government Employees National President J. David Cox Sr. pleaded with Congress to ignore Trump.

"Trump's plan to freeze wages for these patriotic workers next year ignores the fact that they are worse off today financially than they were at the start of the decade," said Cox, whose union represents 700,000 government workers. "Federal employees have had their pay and benefits cut by over $200 billion since 2011, and they are earning nearly 5 percent less today than they did at the start of the decade."

Sen. Tim Kaine, D-Va., who represents about 170,000 civilian federal workers, said in a statement that "[i]t's insulting to blame these unfair pay cuts on 'economic conditions' as President Trump's policies have lined his own pockets and blown up the debt projections by trillions of dollars."

"Congress passed legislation approving a cost of living adjustment (COLA) to ensure federal employee wages keep up with inflation," Kaine said, adding: "Trump's pay cut would disproportionately hurt veterans, who make up one-third of the federal workforce."

Federal worker pay under the General Schedule was frozen in 2012, 2013, and 2014, followed by four years of 1 percent raises. Former President Barack Obama's first years in office saw more generous boosts of up to 2.9 percent.

Trump's letter to Congress also weighed in on civil service reform, an issue he addressed in May with a series of aggressive executive orders attacking union power. He called for reforms allowing for greater "performance-based" raises.

"Federal employee pay must be performance-based, and aligned strategically toward recruiting, retaining, and rewarding high-performing Federal employees and those with critical skill sets," Trump wrote. "Across-the-board pay increases and locality pay increases, in particular, have long-term fixed costs, yet fail to address existing pay disparities or target mission critical recruitment and retention goals."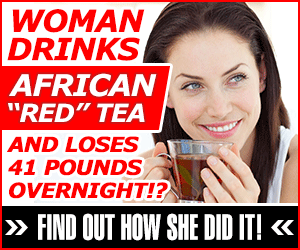 Please SHARE to support our President!