As usual, Mark Levin hits the nail on the head!
I was just beginning to wonder if I was the only person that felt John McCain's funeral had been dragging on forever!
Since when does a funeral take multiple days?  We're almost up to a week at this point.  Each day it's a new eulogy!
So when I saw Mark Levin just ran a video on the topic, I knew I was right on the money.
I've never 100% been a Mark Levin fan, but on this topic I can agree with "The Great One".
Here is the video:
And in case you can't see the video, here is the transcript (courtesy of our friends at Breitbart):
Transcript is as follows:
And I say this with the deepest of sincerity – and I don't want calls on this, by the way: Am I the only person in America who thinks the passing of McCain and the news coverage has gone on a little too long and it's a little too much? Really, you can honor somebody, but this is going on day after day after day after day after day. And I don't say this out of any animus whatsoever, period. Why do some public officials get this kind of treatment – Kennedy, McCain, so forth – and others get no treatment whatsoever. You've probably never even heard of them, probably weren't on TV as much as say McCain or Lindsey Graham and so forth.

To me the heroic part of John McCain has nothing to do with his service in the Senate and everything to do with his service in the United States military, and that's why he's a hero to the American people – what he did in the United States military and what was done to him, and his bravery. And we have a gentleman – I just told you – he's still a member of the House of Representatives, by the name of Sam Johnson. Outside of Dallas, Texas, the vast majority of the American people have never heard of him. I have had him on the program in the past. And he won't get a send away like this.
So, why? And again, I don't want calls on this. Is it because of his votes against Republicans, whether it was on immigration or Obamacare or tax cuts under Bush or things of that sort? I'm quite serious about this. In the election of 2008, most of the same voices we're hearing today in the media and in the Democratic Party condemned McCain. Some even accused him of being racist – surprise, surprise, that's what they do – and strongly supported Obama and pushed Obama. You had nasty editorials written about McCain. They would talk about his temper. They would talk about potential—they just went on and on and on. You and I, we're the ones that voted for McCain, and we lost badly. The main reason is we wanted to stop Obama. But is it because McCain didn't have fidelity to conservatism or Republicanism, or what is it? It's incredible. We had this, for two days, these attacks on the president for being cheap, for being low, for being worse, because of the flag not being at half-mast throughout the mourning period. The mourning period, I think, goes through Sunday.

Okay, fine. I understand that – that is, the criticism. But you don't see the same kind of criticism applied to John McCain or the people who planned his goodbye in slighting Sarah Palin, which really is a mean thing to do. She never said a nasty word about John McCain, even when conservatives were raising questions about what he did and so forth. She never did. When I had her on a couple months ago, on Life, Liberty & Levin, wouldn't say a negative thing about him. Never did. She was his vice presidential running mate. He picked her. That seems to be a little bit more relevant to me than the flag flying at half-mast through Sunday, and yet you'll see almost no criticism of this by the same so-called news outlets, the same so-called voices , you know, the same crowd who can't wait to attack Trump.

But I'm just saying, it seems a little over the top to me, what's going on, and they're not done. Today is Thursday, right, Rich? So, we got Friday, Saturday, Sunday. So that's really a full week. And I want to make abundantly clear—I want to say it again, because people like to twist my words and try to destroy our program—this has nothing to do with animus. It's an observation. Was it because he was a presidential candidate? Is that what Mitt Romney will get? I don't know. But I suspect the media attention is more a result of him breaking with orthodox conservatism or traditional conservatism at key points, at which he was very, very helpful to the Democrat Party and the left, which, of course, we know the media embrace. Just one man's observation.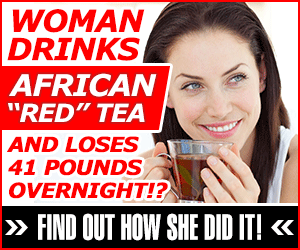 Do you agree with Mark?