They thought they were scott free, but then got slapped with cuffs!
This is definitely a bizarre story, and quite frankly the most bizarre part is that this isn't the #1 story of the year on every news outlet!
In case you haven't been following the story, a terror training compound was raided recently in New Mexico.
Based on all available information, it appears as though this was a Muslim terror training compound right here on U.S. soil.
Worse, it appears that this terror training compound was used to train school shooters!
Do you remember all the outrage after Sandy Hook?  After Florida?  After Colorado?
Those were all terrible incidents (assuming they were real and not false flags).
But as terrible as each of those were, when a compound that TRAINS school shooters (aaaaaaaallegedly!) is discovered, there's barely a peep from the Crooked Media!
And then the suspects were let go!
But no more.
News just broke that all five suspects have just been arrested, and it now looks like the wheels of justice may finally be working.
Hey, who knows, maybe Jeff Sessions finally decided to do something after Trump lit a fire under his ass!
READ MORE: Donald Trump Just Gave Jeff Sessions His Final Warning (Get Off Your Ass or Get a New Job!)
No matter what the reason, the good news is that arrests just happened and justice may be in full swing.
Here are more details on this breaking story, from FoxNews:
The FBI on Friday announced that it has arrested all five of the New Mexico compound suspects, just days after multiple charges were dropped against those involved. The suspects were charged with violating federal firearms and conspiracy laws.

The announcement comes as local prosecutors dropped charges in the death of a 3-year-old boy at the property. Taos County District Attorney Donald Gallegos said Friday his office will now seek grand jury indictments involving the death. Gallegos said seeking indictments will allow more time to gather evidence.

"The defendants, Jany Leveille, 35, a Haitian national illegally present in the United States, Siraj Ibn Wahhaj, 40, Hujrah Wahhaj, 37, Subhanah Wahhaj, 35, and Lucas Morton, 40, are charged in a criminal complaint that was filed earlier today in the U.S. District Court for the District of New Mexico," the bureau said in a statement.

"The criminal complaint charges Jany Leveille with being an alien unlawfully in possession of firearms and ammunition in the District of New Mexico from Nov. 2017 through Aug. 2018," the bureau said. "The criminal complaint charges the other four defendants with aiding and abetting Leveille in committing the offense, and with conspiring with Leveille to commit the offense."

On Wednesday, three of the suspects were released from custody, just hours after a judge dismissed all of the charges against them.

District Judge Emilio Chavez on Wednesday dismissed charges against Lucas Morton, Subhannah Wahhaj and Hujrah Wahhaj, ruling that authorities violated the state's "10-day rule."

Child abuse charges against them were dropped because prosecutors missed the 10-day limit for an evidentiary hearing to establish probable cause.

During a separate hearing Wednesday, Judge Jeff McElroy dismissed the same charges against fellow defendants, Siraj Ibn Wahhaj and Jany Leveille.

3 'EXTREMIST MUSLIM' NEW MEXICO COMPOUND SUSPECTS RELEASED AFTER JUDGE DROPS ALL CHARGES

The five suspects were arrested by authorities after an Aug. 3 raid following a months-long search investigating the disappearance of Abdul-ghani Wahhaj, a 3-year-boy with severe medical issues who went missing from Georgia in December. The occupants of the compound were "most likely heavily armed and considered extremist of the Muslim belief," an official said at the time.

Taos County Sheriff's deputies discovered 11 children at the compound, who were taken into the custody of state child-welfare workers. On Aug. 6, a child's remains were found on the property.

Siraj Ibn Wahhaj was allegedly training children to commit school shootings, according to prosecutors, who later alleged that the juveniles were taught how to use firearms, as well as tactical techniques, in order to kill teachers, law enforcement and other institutions they found corrupt.

Health officials confirmed earlier this month that the discovered remains were positively identified as the 3-year-old's.

The FBI said they arrested all five suspects without incident on Friday afternoon in Taos.

Leveille faces a statutory maximum penalty of ten years of imprisonment and deportation upon completion of her sentence, if convicted, according to the bureau.

If convicted of aiding and abetting Leveille, Leveille's co-defendants each face a statutory maximum penalty of ten years of imprisonment. If convicted on the conspiracy charge, meanwhile, the five each face a statutory penalty of five years of imprisonment.

All five defendants are scheduled to appear in federal court in Albuquerque on Sept. 4.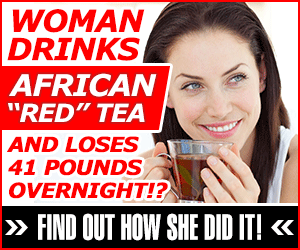 Love to get your thoughts in the comments below.