Despite President Trump's efforts to de-escalate the situation with North Korea's chubby dictator, the guy isn't wising up.
Instead he keeps firing off missiles.
And while President Trump has shown remarkable restraint, he is sending the message that his restraint will not last forever:  continue to fire missiles at Japan, and you'll be seeing our bombers up close and personal.
That was the recent message and Trump launched bombers and fighters in South Korea aimed as a clear demonstration of force to the North Korean regime.
Here are more details of this breaking story, from MSN.com:
The United States on Thursday flew some of its most advanced warplanes to South Korea to take part in bombing drills aimed at intimidating North Korea, after Pyongyang fired a midrange ballistic missile over Japan earlier this week, South Korea's military said.

Two U.S. B-1B supersonic bombers and four F-35 stealth fighter jets joined four South Korean F-15 fighters in live-fire exercises at a military field in eastern South Korea that simulated precision strikes against the North's "core facilities," an official from Seoul's Defense Ministry said.

The B-1Bs were flown in from Andersen Air Force Base in Guam while the F-35s came from a U.S. base in Iwakuni, Japan, the official said. He didn't want to be named, citing office rules.

The United States often sends its warplanes to South Korea when animosity rises on the Korean Peninsula, which is technically in a state of war because the 1950-53 Korean War ended with an armistice, not a peace treaty.

North Korea on Tuesday flew a potentially-nuclear capable Hwasong-12 intermediate range missile over northern Japan and later called it a "meaningful prelude" to containing the U.S. territory of Guam. North Korean leader Kim Jong Un called for his military to conduct more ballistic missile launches targeting the Pacific Ocean to advance the capabilities of its strategic force.

North Korea has been maintaining a torrid pace in weapons tests this year as it openly pursues a nuclear-armed, intercontinental ballistic missile capable of reaching deep into the U.S. mainland. Experts say Kim is clearly seeking a real nuclear deterrent against the United States to ensure the survival of his government and likely believes that will strengthen his negotiating position when North Korea returns to talks.
Do you think Trump is handling this situation correctly?
Please comment below.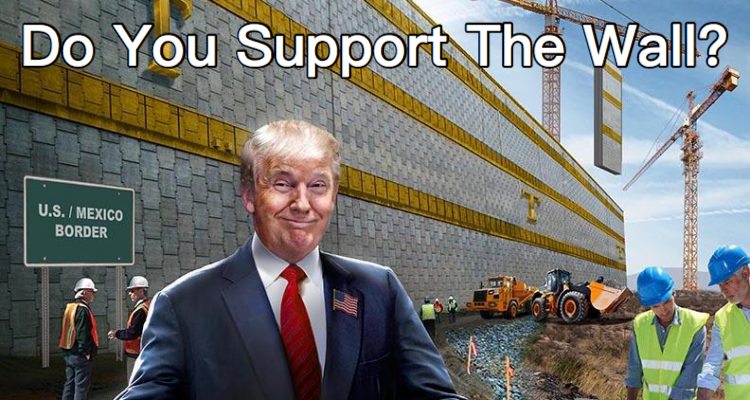 Stay connected with Trump News Email … FREE!