Mark this down as one for the record books!
Current and soon-to-be former "Democrat" Governor Jim Justice from West Virginia is leaving the Democrat party to become a republican!
It is believed the move is inspired largely by Donald Trump.
You gotta love this, people jumping ship to get off the sinking Democrat ticket and onto the rock solid "Trump Republicans"!
Welcome aboard Jim, good to have you!
Gov. Justice reminds us a lot of Donald Trump.  He is a larger than life figure, who entered politics after a successful business in real estate.  He is also prone to demonstrative antics like putting literal cow shit on top of the budget that was presented to him and telling everyone that's what he thought of their budget!
I like this guy.
Here are more details of the monumental shift in parties, from the New York Times:
Gov. Jim Justice of West Virginia, a Democrat who was elected last year even as President Trump carried the state by 42 points, is expected to announce Thursday night at a rally with Mr. Trump that he is changing parties, according to three sources familiar with the plans.

Speaking to reporters in the White House Thursday, Mr. Trump promised "a very big announcement" at a gathering in Huntington, W.V., that is expected to draw thousands of supporters from across Appalachia, a region that gave Mr. Trump some of the largest margins of his election.

Mr. Justice, a billionaire coal and real estate magnate, ran as a conservative Democrat and declined to endorse Hillary Clinton in 2016. But even as West Virginia has become a reliable Republican state in presidential elections and further down the ballot, a handful of Democrats have still been able to win office.

Mr. Justice, though, is said to have friendly relationships with some members of Mr. Trump's family. And before entering politics he gave money to officeholders in both parties while variously registering as a Republican, Democrat and independent.

Mr. Justice's decision to change parties will further isolate Senator Joe Manchin, a West Virginia Democrat and himself a former governor. Mr. Manchin has resisted the entreaties of Republicans to change parties and add to the two-seat Senate majority. Some Trump administration officials, eyeing Mr. Manchin's seat, also had hoped to put him in the cabinet, but he has declined all overtures. Now he must stand for re-election in 2018 without the help of a friendly governor.

"Joe Manchin has been and always will be a proud West Virginia Democrat," said Jonathan Kott, Mr. Manchin's communications director.

In his first months as governor, Mr. Justice, a colorful and hulking figure who stands over six feet, seven inches, drew headlines beyond West Virginia's border for bringing a plate of cow excrement into the state capitol to express his anger at a Republican-passed budget proposal.

"What we have is nothing more than bunch of political bull you-know-what," Mr. Justice said, pulling the lid off a silver platter to reveal the scented prop atop a printed copy of the budget.

But the governor, who found his fortune with coal and now owns The Greenbrier resort, has also been dogged by some of the same financial issues that Republicans sought to use against him in last year's campaign. The state tax department has filed four liens this year against of one of Mr. Justice's companies, Tams Management Inc., citing nearly $1 million in unpaid taxes, interest and penalties related to his coal mines.

In West Virginia, Representative Evan Jenkins, one of the Republicans seeking Mr. Manchin's Senate seat, said he would welcome the governor to his party.

"I simply couldn't be a part of a liberal agenda that was so contrary to who we are and what we believe in West Virginia," said Mr. Jenkins, who switched parties several years ago.

Shaking hands with constituents at a meet-and-greet at a hotel next to the stadium where Mr. Trump is scheduled to speak, Mr. Jenkins said he would understand if Mr. Justice felt the same way.

"If Jim Justice is the next to change his party registration to Republican, I welcome him to the Republican party," he said.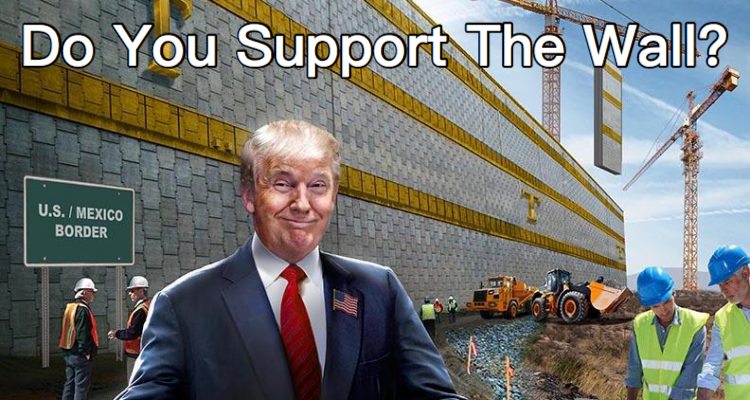 Stay connected with Trump News Email … FREE!