That's right, that's the breaking news article that was just published at The Daily Caller.
Folks, this has gone way beyond anything we should tolerate as Americans.
Trump has so badly beaten the left, so badly embarrassed Hillary and Soros and Obama, that they have nothing left except to resort to crap like this.
Paying people….."actors"…..to show up and cause violence at Trump's rallies.
Are we really going to tolerate this as a nation?  Stunning.
The only way to win is to shine light on it.  Expose it.  Share this everywhere.  Speak up for Trump!  Speak out!  Let people know you support him, and tell people what the left is doing!
Take a look:
WOW! Listing in Arizona asking for PAID ACTORS to protest the President during his visit to Arizona on Tuesday

Paid protestors! Wow! pic.twitter.com/1ROy5KySi7

— Charlie Kirk (@charliekirk11) August 21, 2017
Here are more details, from The Daily Caller:
Leading anti-Trump activists backed by major Democratic donors including George Soros are mobilizing large numbers of protesters ahead of President Trump's rally in Phoenix on Tuesday, with the intention of stealing the spotlight from the president's event.

Local leaders of Indivisible, one of many "resistance" protest groups formed as a direct response to Trump's election, are organizing thousands of protesters associated with a coalition of left-wing groups ahead of Tuesday's event. In addition to organizing mass protests outside the rally, Indivisible is encouraging protesters to register for tickets for the rally itself, increasing the likelihood that protesters will disrupt Trump's speech, as often happens at Trump's rallies.

Although originally founded by activists not backed by donors, Indivisible's website now states that the group "is a project of the Advocacy Fund," a progressive advocacy group that receives money from the Open Society Policy Center, an arm of Soros' Open Society Foundations. That revelation follows USA Today's reporting in May that leaders of Indivisible and Women's March met with Democracy Alliance, a Soros-led network of left-wing donors, to discuss funding options.

Left-wing activists have organized four events against Trump on Tuesday, culminating in one massive protest at the rally. That protest will be "lead by every organization and individual that does not support President Trump," according to Indivisible's Phoenix branch.

Thousands of protesters are expected at Trump's rally, which comes amid an already tense political climate following violent clashes in Phoenix and Boston.

Phoenix Police Chief Jerri Williams said earlier this week that police will be at "maximum staffing during the visit."
Vote now in our daily poll: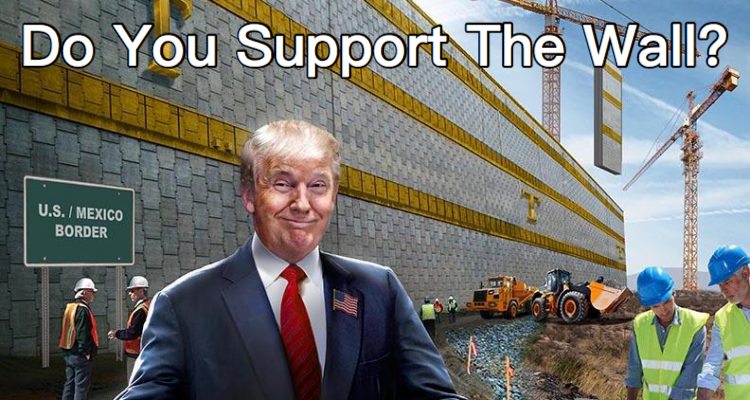 Stay connected with Trump News Email … FREE!