It's amazing what a world class businessman can do!
Especially when you put him in charge of the Country.
But let's first talk about his predecessor.  It's also amazing what a socialist can do.  In a very negative way.  You let a socialist run the county and all of a sudden they spend like a drunken sailor!
It's funny, socialists LOVE spending OPM – other people's money!  They're so good at it!  They create new ways to do it….like the multiple "Czar" positions that Obama created and paid hundreds of thousands of dollars.  Or the 24 staffers he had supporting just Michelle Obama!
Read More:  Subway Caves to Muslims, Starts Using "Halal Meat"
Read More: Construction On The Wall Has Already Started!  Details
They say a picture is worth a thousand words, and I think this one sums it up perfectly:
You see, Obama ran his presidency with a sense of entitlement.  He thought Americans owed him everything.  And he lived like a king!
Now here's another picture that also speaks a thousand words:
That's right.  This is our President Trump, who realizes he is a public servant, here to save America!  To literally Make America Great Again!  Instead of asking this marine to protect him in a wind storm, President Trump goes out of his way to pick up the marine's hat that had blown off and put it back on.
Quite a tale of two different Presidents, don't you think?
And the tale is also told in the finances of how they run their White Houses.
On Friday, the Trump Administration released its annual report to Congress on White House Office Personnel.  The report was stunning in what it disclosed, especially compared to Obama's bloated White House.
Read More: Trump Prayed For In White House
Read More: Melania Leads Crowd in the Lord's Prayer
From our friends at Fortune, here are the stunning facts:
Here are some key findings:

There are 110 fewer employees on White House staff under Trump than under Obama at this point in their respective presidencies.
$5.1 million in payroll savings vs. the Obama FY2015 payroll. In 2017, the Trump payroll amounts to $35.8 million for 377 employees, while the Obama payroll amounted to $40.9 million for 476 employees (FY2015).
Nineteen fewer staffers are dedicated to The First Lady of the United States (FLOTUS). Currently, there are five staffers dedicated to Melania Trump vs. 24 staffers who served Michelle Obama (FY2009).
Counts of the "Assistants to the President" – the most trusted advisors to the president – are the same (22) in both first-year Trump and Obama administrations. In the Trump White House, Steven Bannon, Kellyanne Conway, Omarosa Manigault, Reince Priebus, Sean Spicer and 17 others make salaries of $179,700. In Obama's first-year, David Axelrod, Rahm Emanuel and twenty others held the title with top pay of $172,000.
The highest compensated White House Trump staffer? Mark House, Senior Policy Advisor, has a salary of $187,500. Mr. House is "on detail" from a federal agency which allows him to exceed the top pay-grade of $179,700. In Obama's Administration (2009), David Marcozzi earned $193,000 "on detail" from Health and Human Services.

Our review of the Trump White House payroll confirms five staffers dedicated to First Lady Melania Trump. Highly criticized for her twenty-four assistants, advisors, schedulers, directors, deputies, advance aides, associates, social and press secretaries and other helpers, former First Lady Michelle Obama's staff was only slightly larger than Laura Bush's staff of eighteen.

These five White House employees serving First Lady Melania Trump include:

Lindsay Reynolds, Chief of Staff to the First Lady ($179,700);
Stephanie Grisham, Director of Communications for the First Lady ($115,000);
Anna Niceta, Social Secretary ($115,000)
Timothy Tripepi, Deputy Chief of Staff of Operations for the First Lady ($115,000);
Mary-Kathryn Fisher, Deputy Director of Advance for the First Lady ($77,000).

Starting in 2009, President Obama came under fire for hiring special initiative czars. We found no evidence of "czars" on Trump's payroll.  Examples of these White House czars included Assistant to the President for Energy and Climate Change Carol Browner ($172,000), Director of the Office of Faith Based and Neighborhood Partnerships Joshua DuBois ($98,000), White House Director of Urban Affairs Adolfo Carrion Jr ($158,500), and Director of the White House Office of Health Reform Nancy-Ann DeParle ($158,500).

Starting in 2015, President Obama instituted a new fellowship – a White House Leadership Development program. In the initial class of sixteen candidates, at least one was placed on detail (from IRS) at the White House – Elaine Ho – at a salary of $158,700. Ho's assignment? Working with the Office of the First Lady to implement her "Let Girls Learn" initiative. Two "Directors" were also on payroll: Pamela Coleman ($120,000) and Katherine Pielemeier ($60,876). We found no evidence that Trump continued these programs.

Two key advisors to the president, Gary Cohn and Christopher Liddell, serve with reduced salaries of only $30,000 – the lowest salaries of all staff. Cohn is the former President of Goldman Sachs and current Director of the White House National Economic Council. Liddell is the Director of Strategic Initiatives in the White House and a former Microsoft Chief Financial Officer.
Pretty incredible, don't you think?  Thank you Mr. Trump!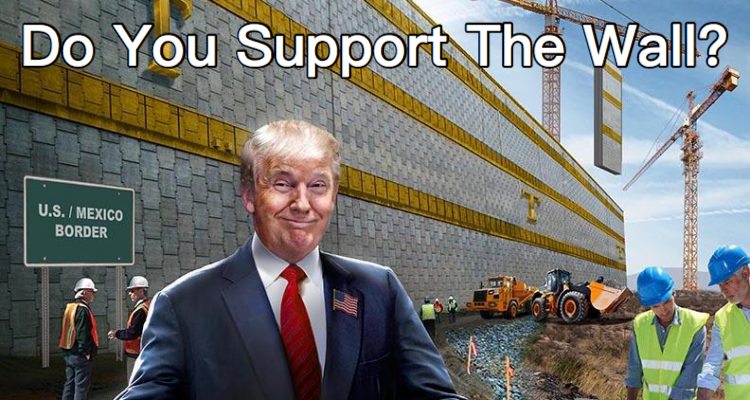 Stay connected with Trump News Email … FREE!