Remember all those "Christians" who squawked and squawked about Trump not being "Christian enough"?
Yeah, Trump's first 6 months in office have served them an overflowing dose of crow.
And it just keeps coming.
Unlike many who put on a good show and live a life from Hell, Trump sometimes has a brash exterior but lives a good life.  And there is significant evidence that his faith and relationship with Jesus Christ has been been growing exponentially while in office.
Watch: Prophecy from 2014 That Trump Will Become a Great Praying President
Read More:  Trump Says Please Pray For Me
Read More:  Melania Trump Leads Crowd in The Lord's Prayer
The latest was this moment from earlier today in the White House: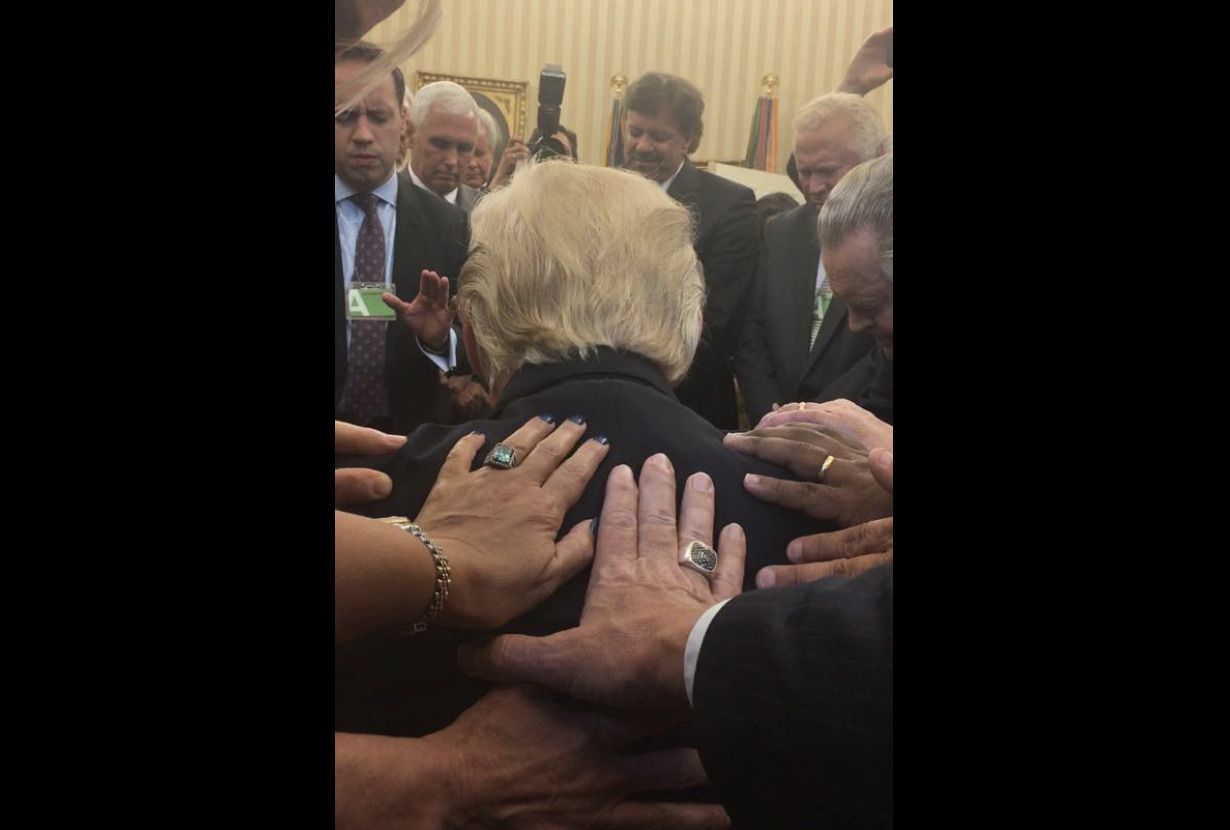 An absolutely incredible photo!
And here are the details behind the moment, from Breitbart:
An evangelical pastor who led a prayer circle in the Oval Office Monday – during which people laid their hands on President Donald Trump – says the experience was "surreal" and "humbling."
Televangelist Rodney Howard-Browne, a South African native who came to the United States in 1987, shared a post on Facebook about the prayer circle he led alongside his wife, Adonica Howard-Browne. The photo shows both Trump and Vice President Mike Pence in prayer:

Yesterday was very surreal for @ahowardbrowne & I. 30 years ago we came from South Africa to America as missionaries. Yesterday I was asked by Pastor Paula White-Cain to pray over our 45th President – what a humbling moment standing in the Oval Office – laying hands and praying for our President – Supernatural Wisdom, Guidance and Protection – who could ever even imagine – wow – we are going to see another great spiritual awakening.
According to CNN, the group of evangelical leaders was invited to pray with Trump during a meeting of the White House's Office of Public Liaison.

Other leaders who participated in the prayer circle included Pastor Jack Graham of Prestonwood Baptist Church in Plano, Texas; former Minnesota Rep. Michele Bachmann (R); and former senior vice president at Liberty University Johnnie Moore.

Moore said the group – after a "lighthearted visit among friends" – ended the meeting in prayer.

"We similarly prayed for President Obama but it's different with President Trump," Moore told CNN. "When we are praying for President Trump, we are praying within the context of a real relationship, of true friendship."

Moore described Trump as "absolutely confident, entirely in command" during the meeting.

During his remarks at the Faith and Freedom Coalition conference in June, the president acknowledged he received 81 percent of the evangelical vote in last year's election.

"Thank you," Trump said. "You didn't let me down, and I will never, ever let you down."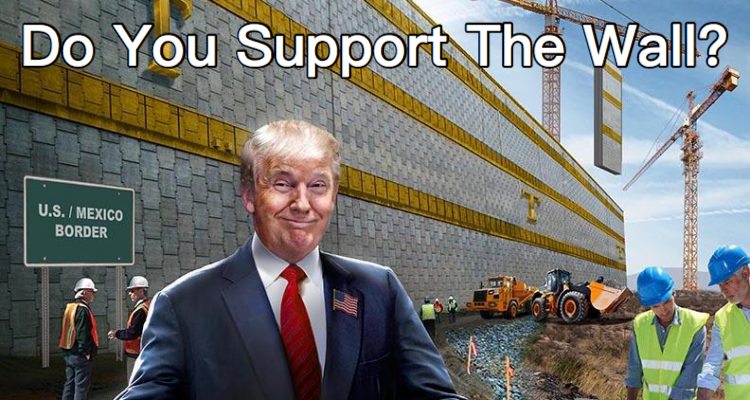 Stay connected with Trump News Email … FREE!