Yeah, keep trying to tell us how unpopular President Trump is.  
Keep it up Crooked Media, but no one is buying it.
The truth is all your popularity polls are skewed and inaccurate, just like all your election polls were.  Americans LOVE Trump.  Even other countries love Trump.  He speaks for us.  We finally have our Lion in the White House!
Don't believe me?
Take a look at what happened when President Trump went to the U.S. Women's Open today.  It caused such a commotion with people wanting to see him that golf had to shut down.
America Loves Trump!
Take a look, and then scroll down for more details:
https://vplayer.nbcsports.com/p/BxmELC/gc_partnerplayer/select/AQ_MsDgtvmnm?autoPlay=true&ssid=gc_alldevice_embed&enableMute=false
Here are all the details, from the AP:
Some of the best golfers in the world are competing in New Jersey this weekend — and vying for attention with a guy whose best finish was an age-group club title.

That would be President Donald Trump.

The president's arrival at his club on Friday created such a commotion that crowds at the U.S. Women's Open were asked to keep it down as golfers Lexi Thompson, Brooke Henderson and Stacy Lewis approached the 15th green.

Trump, fresh off a quick trip to France, turned up in a glassed-off patio of the clubhouse with son Eric by his side.

Acknowledging the crowds, the president waved, pointed and gave a thumbs-up, prompting squeals from a group of schoolgirls. Dozens of people swarmed around the clubhouse snapping photos and waving as the president occasionally approached the window.

Trump's presence did pose a distraction to players. Chinese golfer Shanshan Feng said she could hear crowds screaming for the president from the 15th green.

And asked if she could tell which direction the crowds were looking, Thompson told reporters, "not toward the golf."

Trump's visit during the weekend tournament also poses a security challenge because his residence is on the course, where fans and players pass by throughout the day.

But the tournament's director said of Trump's visit: "We're ready."

The event was expected to draw protesters critical of the U.S. Golf Association, which operates the tournament, for not moving it to a different venue after audio surfaced last year in which Trump made derogatory comments about women.

Trump has a history of making lewd and highly sexual comments toward and about women. An Access Hollywood tape released a month before the 2016 presidential election caught him bragging about kissing, groping and trying to have sex with women who were not his wife.

Trump has spent several weekends at the club since his election in November but none during an event of this magnitude: 156 golfers and their entourages, and thousands of fans.

He's the first sitting president to attend the U.S. Women's Open and the third to attend a USGA event. Warren G. Harding in 1921 and Bill Clinton in 1997 also attended a USGA event while serving as president, viewing the U.S. Open.

While the connection between American presidents and major sporting events is well-established — the tradition of throwing out the first pitch on baseball's opening day dates back to the early 20th century, for example — so are the security challenges.

Trump's residence at the course sits on more than 600 acres of rolling hills in central New Jersey farmland, where a steady stream of players and fans will be walking throughout the four days.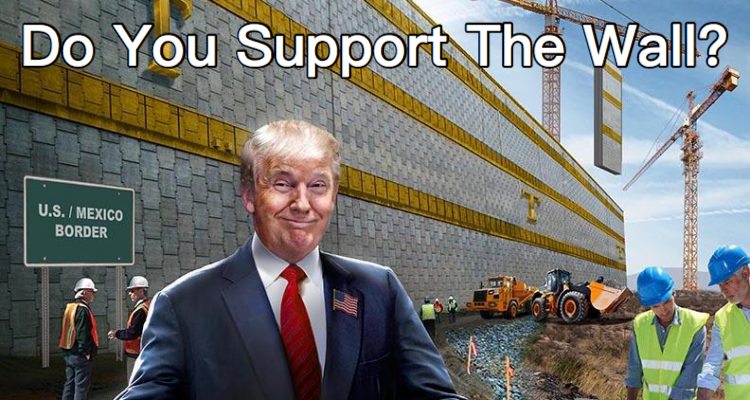 Stay connected with Trump News Email … FREE!