After he was fired from Fox News, everyone has been waiting and wondering what Bill O'Reilly will do.
Sure, he appears on Glenn Beck's radio show.
And he's been doing his No Spin Tours with Dennis Miller, but so far nothing on TV.
Read More:  Bill O'Reilly Says Trump In Strong Position
Read More:  Bill O'Reilly Says I Still Have Battles I Want To Fight
But now we just got a glimpse into what may be the next chapter and it sounds very exciting!  O'Reilly's web guy, Eric Marston, just registered two new domains:  TheOReillyFocus.com and OReillyFocus.com.  The domains hint at a brand new show: The O'Reilly Focus, obviously a play on the very similar O'Reilly Factor.
I like the new name, it has a great ring to it.  It also sounds like a TV show and hopefully a 60 minute show.
O'Reilly had previously said he plans to launch his own operation this fall.  From our prior report here at AFP:
And in the meantime he says he is enjoying his time on the radio show and will be creating "his own operation".  Details on what that may mean are not clear.

He also recently hinted that he'd like to get back on T.V. if it were the right opportunity because "he has battles he still wants to fight."

Here is more on that, from The Hollywood Reporter:

"I have some battles I want to fight," the ousted Fox News anchor said.

Last weekend, at an appearance in Westbury, N.Y., former Fox News star Bill O'Reilly confirmed to the crowd who came out to see him and Dennis Miller perform that his team will experiment with a digital newscast similar to his old The O'Reilly Factor show, to launch sometime before September.

On Friday morning, his former Fox News colleague, Glenn Beck, had O'Reilly on his radio show and asked if he would be interested in returning to television.

"I don't know yet," O'Reilly said. "It has to be the right vehicle. It has to be a vehicle that's competitive, because I'm having fun. … I never wake up and say, 'Gee, I wish I could commute to New York City today for an hour and a half and walk into a tension-packed cauldron."
More details on the breaking domain name story, from The Daily Mail:
Bill O'Reilly is shifting his focus to a new brand and possibly a new show, with the host snapping up some web domains containing his famous last name.

Eric Marston, who operates the disgraced host's current web domain BillOReilly.com, recently registered both TheOReillyFocus.com and OReillyFocus.com.

The decision to register those two domains on June 9 of this year has now led to speculation that O'Reilly could be launching a new talk show, either on-air or online.

O'Reilly and Marston did not respond to quests for comment.

The New York Daily News was the first to report that TheOReillyFocus.com had been registered as a web domain.

O'Reilly was forced to part with 'The O'Reilly Factor' when he was ousted from Fox News back in April, with his termination coming shortly after advertisers began boycotting his program following the publication of a New York Times story that detailed three sexual harassment cases that the host settled for over $13 million over the pats decade.

O'Reilly has maintained that he did not sexually harass any of those women, and said he only settled the cases to avoid any of the allegations becoming public in an effort to shield his children.

In the wake of the story's publication, additional women came forward with new allegations of harassment.

O'Reilly came close to returning to the air last month, with One America News Network offering the conservative host his own talk show.

Those talks ultimately fell apart however, with the network's CEO Robert Herring announcing on Twitter that talks between the two sides has disintegrated just five days after he shared the news that O'Reilly might be joining the line-up at OANN.

'We are pulling offer to @BillOReilly, it could have paid him more than he made at Fox. We wish him luck,' wrote Herring.

O'Reilly's business partner purchased both domains on June 9
The cable news network currently reaches over 35 million homes and just marked four years on the air, having launched back in July 4 of 2013.

Its most successful show, On Point with Tomi Lahren, went off the air back in August of 2015, with Sarah Palin guest hosting the program for a week after the conservative pundit's exit.

Talks between O'Reilly and OANN were taking place at the same time that these web domains were registered, suggesting that the host's new program on the network might have been tentatively named 'The O'Reilly Focus.'

That would give it a remarkably similar sound and feel to 'The O'Reilly Factor,' the show he hosted for almost 21 years on Fox News.

O'Reilly was one of the original hosts on the network, and his show premiered the same day that the network launched on October 7, 1996.

It might all be nothing however, as both TheOReillyFocus.com and OReillyFocus.com are set to expire a year from the date they were registered by Marston according to records.

The BillOReilly.com domain on the other hand, which was first registered in 1999, is not set to expire until December of 2020.

That is the current hub of O'Reilly's operation, where he posts videos, articles and his podcast episodes.

Fans are also able to become members of the website and purchase a variety of goods, from coffee mugs and t-shirts to O'Reilly's bestselling books and framed replicas of the Constitution and other historical American documents.

O'Reilly walked away from Fox News with a $25 million severance package back in April, a sizable sum but just a quarter of the $100 million he was promised over four years when he signed his most recent contract this past January.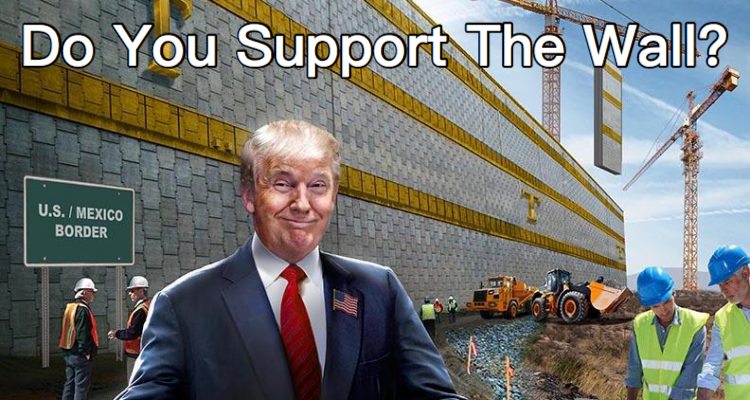 Stay connected with Trump News Email … FREE!