Wow, I never thought I'd say this, but thank you Chelsea Clinton.
Proving that maybe there is some shred of humanity and decent thinking in there, Chelsea Clinton just came to Barron Trump's aid, after The Daily Caller attacked Barron in an article claiming he wasn't dressing nicely enough.
Here's the goofy article The Daily Caller published:
Barron is the youngest son of Donald Trump and the only child the president shares with Melania Trump. Time and time again Barron has proved that he's just a normal 11-year-old kid, despite the fact that his dad is the President of the United States and he lives in the White House. One thing that isn't normal though is the way he dresses when he joins his parents for a public appearance.

Barron was returning to the White House from New Jersey on Sunday and while the president and first lady traveled in their Sunday best, young Barron looked like he was hopping on Air Force One for a trip to the movie theater.

Think about how many times your parents forced you to dress up when you were a kid for a special occasion. No matter how hard you resisted, it was inevitable, you weren't leaving the house until you had your tie tied, your shirt tucked in nice and neat with your hair combed, and a blazer on.

That's not how it goes for the president's youngest child.

Donald Trump and Melania always depart the White House looking their best. The president wore a fine tailored suit and Melania wore an elegant dress just as jaw-dropping as the last. But then Barron steps out in a t-shirt, khaki shorts and some suede loafers.

What am I missing here? Is Barron just better than I ever was at rebelling against my parents? Yeah, I'd put the blazer and tie on and comb my hair and all that, but as soon as my mom turned her head you better believe I was messing my hair up and loosening my tie. Hell I might even undo a couple buttons on my shirt if I was feeling like a real badass.

Barron doesn't have to worry about all that, but he should. His dad is always looking dapper and his mom has become a worldwide fashion icon since becoming first lady. The youngest Trump doesn't have any responsibilities as the president's son, but the least he could do is dress the part when he steps out in public.

Come on Daily Caller!  He's not even a teenager yet, and most people seem to like his look!
Like this article, from the Kansas City Star, which rightfully points out that Mr. Barron Trump and his fashion choices are a big hit!
Barron Trump has made it clear that his mother is not the only style star in the family.

In June, when he and his mother moved into the White House, he wore a blue T-shirt that started a frenzy online.

It said "The Expert" on the front, and it was sold by J. Crew – a brand favored by former first lady Michelle Obama.

People rushed online to buy one, but the shirt was not to be found. It had been off the market long before Barron was photographed in it, Business Insider reported.

But Barron caused yet another T-shirt clamor on Sunday, this time with the shirt he wore when he and his parents returned to the White House after a two-week break.

The $25 red tee – another from J. Crew – bore the catchphrase "On your mark tiger shark" with an image of a shark on the front. Reddit users rushed to find the shirt.

In a family full of well-styled women, First Son Barron Trump is carving out his own niche with trendy T-shirts.

Initial media reports suggest the T-shirt sold out within minutes of Barron's photo hitting the Internet. A version in key lime green has also sold out on e-commerce store Zulily.

A note on the J. Crew website reads: "We're sorry. This item has been so popular, it has sold out."

It's not clear, though, whether Barron is following trends or setting them. Eeither way, J. Crew at this point really should pay him a modeling fee.
So I was pleasantly surprised to see Chelsea Clinton weigh in and defend young Barron:
Thank you Chelsea.  Now, a kind suggestion to you.  This is the high water mark for you on Twitter.  Retire now and go out on top.  Perfect walk off shot.  Classy.  Smart.  Deal?
And now for one of my favorite memes: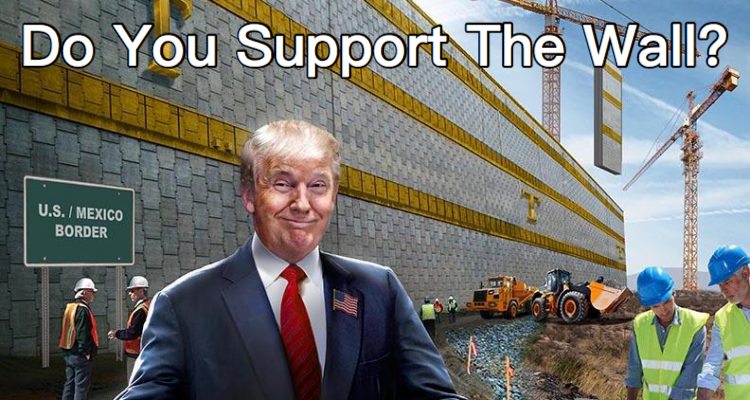 Stay connected with Trump News Email … FREE!