Shine, shine, look what I found….
Bill Shine.
That's right, Bill Shine, top exec from the beginning at Fox News is under consideration by President Trump for the now-vacant role of communications director.
From the NY Times, here is the report:
Bill Shine, a former co-president of Fox News and top lieutenant to the network's founder, Roger Ailes, has spoken with White House officials about taking a position on President Trump's communications team, according to several people briefed on the discussions.

Mr. Shine has no political experience outside of producing cable news, and he was forced out of Fox News in May after his name surfaced in lawsuits that accused him of abetting Mr. Ailes's harassing behavior toward women. (Mr. Shine has denied all wrongdoing, as did Mr. Ailes, who died in May.)

But Mr. Shine has an influential ally in the Fox News host Sean Hannity, an informal adviser to Mr. Trump — and one of his most loyal on-air supporters — who dined with Mr. Shine, the president and the first lady at the White House last week.

Mr. Shine's job prospects are unclear now that Mr. Trump has fired his communications director, Anthony Scaramucci, who also attended last week's dinner and worked with Mr. Shine during his tenure as a host on Fox News and the Fox Business Network. Mr. Shine's association with Mr. Scaramucci may hinder his chances with some factions in the West Wing.

Mr. Shine's discussions last week with the Trump team were confirmed by two senior administration officials who requested anonymity to describe private conversations. A third person briefed on the discussions said that the administration was considering a behind-the-scenes role for Mr. Shine that took advantage of his skills producing and staging televised events.

Mr. Shine, 54, did not respond to a request for comment. The White House did not return inquiries on Tuesday morning.

Mr. Hannity, through a Fox News spokeswoman, said that the topic of Mr. Shine's employment did not arise at their dinner with the president. "Bill Shine is talented enough that he doesn't need my help in getting a job in the White House or any other position," Mr. Hannity said in a statement.

The president's public-relations team has been in a state of flux, between Mr. Scaramucci's abrupt exit on Monday and the resignation last month of the first press secretary, Sean Spicer.

Unlike the bombastic Mr. Scaramucci, Mr. Shine is known as a low-key operatorwith a nose-to-the-grindstone work ethic and an allergy to the spotlight. At Fox News, he was seen as embodying the channel's typical viewer, pitching stories about meat-and-potatoes issues like the gas tax and boasting to colleagues about his commute from Long Island on an early-morning train filled with construction workers.

Mr. Hannity, who speaks frequently with Mr. Trump, is close to Mr. Shine, and the two men spend time together with their families. At Fox News, the pair talked several times a day, and Mr. Hannity, in an unusual move, publicly defended Mr. Shine when the executive's job was in jeopardy, saying that his exit would mark "the total end" of Fox News "as we know it."
Do you like the potential new move?
Maybe he should get Hannity instead!  Can you imagine how great that would be?
Tell us below in the comments!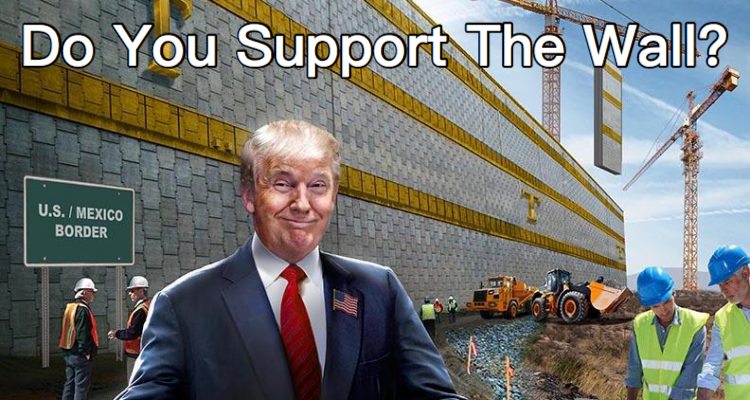 Stay connected with Trump News Email … FREE!