The Fake News Media will never show you this, so we will!
The Media wants you to think that Trump is very unpopular, especially in Texas.
But there's just one pesky little problem: the truth!
Texas LOVES President Trump, and that was evident again when he visited Texas yesterday.
I'm guessing you didn't see this on the news, so we'll show you here.  You can always get the real scoop, the truth, from AFP!
Check out this short clip of huge crowds lining the street to welcome President Trump as he arrived:
Here are more details, from Deadline.com:
"We're here to take care and it's going well…We're going to get you back and operating immediately," he promised. Trump again thanked Texas Gov. Greg Abbott for doing a "fantastic job," also thanking the state's Republican senators, Ted Cruz and John Cornyn for coming to his event.

"I will tell you, this is historic, epic what happened," Trump enthused. "But, you know what? It happened in Texas and Texas can handle anything!" he added, holding up a state flag to enthusiastic response from onlookers.

Trump thanked Sen. Ted Cruz for attending, saying he knew how "hard" it was for Cruz to get there, what with the storm and everything. He thanked local officials at the presser who have been working on hurricane relief efforts, including one Trump singled out as having "become famous on television in the last few days."

"We want to do it better than ever before," Trump said of the relief effort. "We want to be looked at in five years, 10 years from now, as 'This is the way to do it'."

"This was of epic proportions," Trump continued. "Nobody has ever seen anything like this. And I just want to say that working with your governor and his entire team has been an honor for us. So, Governor, thank you again very much," he said, addressing Texas Gov. Greg Abbott, who was seated by his side.
And check out this video, showing Trump's motorcade arriving, wow!
Crowds lined up all over:
https://www.youtube.com/watch?v=qAYkFLdu27U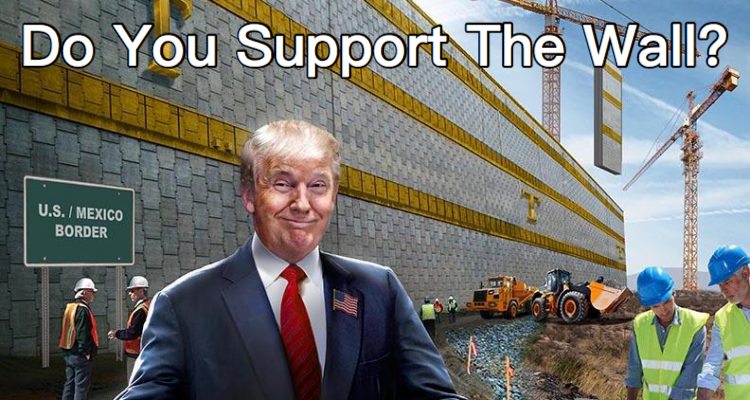 Stay connected with Trump News Email … FREE!