Well that didn't take long.
Despite everything Trump has done for Houston, it's Mayor seems more interested in politics than in disaster recovery.
At a time when he should be focused on his city, this Mayor decided it was more important to weigh in on federal political issues.
What a moron.
Here is the statement he just released, and then scroll down for a Tweet too:
HOUSTON, TX – Statement by Mayor Sylvester Turner:
"The decision by the federal government to end the Deferred Action for Childhood Arrivals program is regrettable and unwise. It will affect about 80,000 young immigrants in the greater Houston area. Young immigrants who had sought deferrals from possible deportation proceedings have made significant contributions to our city and our country. Congress must enact a permanent solution, other than deportation, for immigrants brought to this country as children. They are part of the American fabric and future."
Apple CEO Tim Cook also decided to weigh in:
We here at AFP have a message for the Houston Mayor and Tim Cook and all others that have their heads in the sand (or up their ass).  It's this: DACA was nothing more than an illegal program, with no vetting, to let tens of thousands or hundreds of thousands of unvetted people into our Country.  It was yet another effort by Obama to weaken the USA from within.
Are there many good people who came here under DACA?  Sure!  But most likely there are many bad hombres who also came in.
Folks, these were not little two year old babies, abandoned here in the United States.  They were older teens, or maybe even adults, who were illegally smuggled into the United States!  It was criminality that was legalized by Barack Hussein Obama!
We like the way this guy summed it up: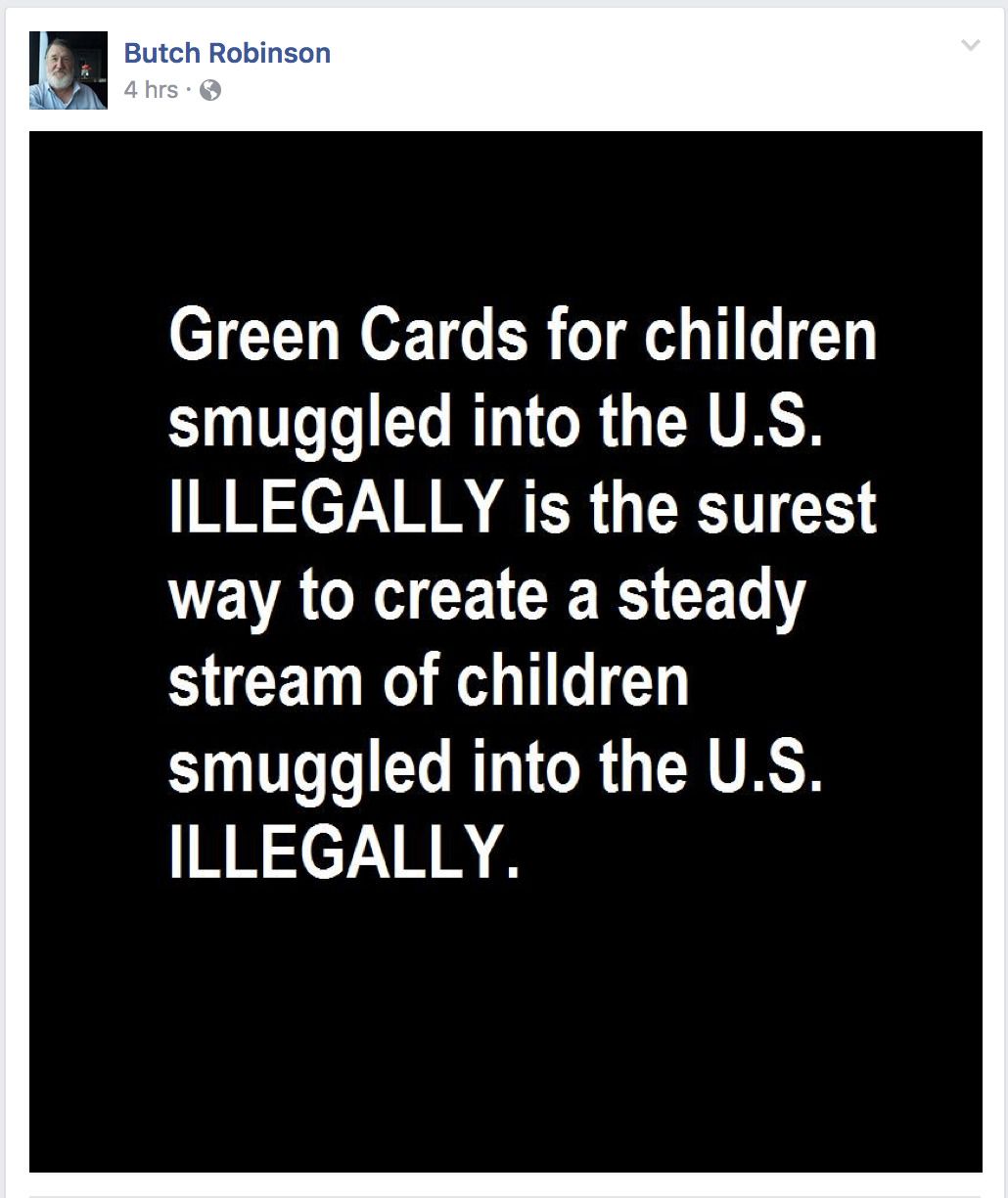 Please LIKE + SHARE if you agree with Butch!
Stay connected with Trump News Email … FREE!