The time has come!
Many Americans have lost their patience with Jeff Sessions for sitting on his ass and not doing anything to help Trump!
Sessions has the power to end the Mueller investigation, remove Rosenstein, investigate Hillary, "Lock Her Up", investigate Bill, investigate Loretta….should I go on?
Yet he's seemingly done nothing on that list.
Many people feel President Trump has waited too long and given him too much leeway, but here at AFP we have a different opinion.
We feel President Trump has merely been employing The Art of the Deal.  He's been waiting for the right time to strike.  He's giving Mueller two years to investigate and proven to American that all Mueller can find, despite full authority and even unconstitutional raids on Trump's attorney, is some tax problem with Manafort from ten years ago.
It took all the patience in the world, but Trump purposely stayed out of the fray to win the court of popular opinion.
But good news my friends…..it appears that Trump believes that waiting period is over and it's time to strike!
And how glorious it will be!
WATCH:  Q – The Plan To Save the World
President Trump just came out and said it.  He finally put Sessions on notice that his patience is over and he will act swiftly if Sessions doesn't!
Oh baby, I'm getting chills just typing this!
Here are all the wonderful details, from our friends at Breitbart:
President Donald Trump criticized the leadership of the Justice Department on Thursday, threatening to get involved with ongoing investigations.
"Our Justice Department and our FBI have to start doing their job, doing it right, and doing it now because people are angry," Trump said.

Trump made his remarks during a campaign rally in Indiana on Thursday after a round of loud "Lock her Up!" chants from supporters, referring to failed presidential candidate Hillary Clinton. He clarified that he was only referring to the leaders at the top of the country's top law enforcement agencies.

"What's happening is a disgrace and at some point – I wanted to stay out, but at some point, if it doesn't straighten out properly, I will get involved and I'll get in there if I have to," he said, as the crowd cheered.

The president condemned the media for working with Democrats, the "deep state radicals," and "establishment cronies" to block his agenda.

"Our biggest obstacle and their greatest ally, actually, is the media," Trump said.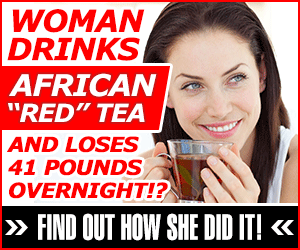 Please sound off in the comments below!
Type "GO TRUMP" if you're pumped!