Yes!  
President Trump is doing everything he can to investigate and stop the 5 million fraudulent votes that many suspect were cast in the last election.
And for those counting, that's probably 4,999,999 votes for Democrats!
I kid, I kid.  That's ridiculous.  It was all 5 million.
But great news has just been released that a Federal Judge (often thorns in Trump's side) has just sided WITH Trump, by declining to take up a case asking the Court to ban the investigation!
Good!
Read More:  Subway Caves to Muslims, Starts Using "Halal Meat"
Read More: Construction On The Wall Has Already Started!  Details
Had that happened, it really would be the end of our democracy as we know it.  If investigations into whether or not the election was fair were blocked, we'd be toast.
Here are more details, from CNN:
A federal judge in DC declined to block President Donald Trump's voter integrity commission from collecting data on voters from 50 states in a ruling on Monday, handing a win to an administration inundated by lawsuits over the commission's request.

The commission's vice chairman, Kris Kobach, sent a letter to all 50 states requesting a slew of voter roll data in late June. Kobach said he was only asking for what was publicly available under the laws of each state, but the request nevertheless triggered rapid-fire litigation in federal courts, including a suit by a privacy rights group in which claimed the commission had failed to comply with federal law and the request violated constitutionally-protected privacy rights.

The commission ceased all collection efforts earlier this month and opted to switch from using a Defense Department website to host the voter data to having it maintained by an existing system within the White House.

US District Court Judge Colleen Kollar-Kotelly concluded Monday that the Electronic Privacy Information Center did not have standing to sue on all of its claims under existing case law.

"Under these factual circumstances … the only practical harm that plaintiff's advisory board members would suffer, assuming their respective states decide to comply with the commission's request in the future, is that their already publicly available information would be rendered more easily accessible by virtue of its consolidation on the computer systems that would ultimately receive this information on behalf of the Commission," Kollar-Kotelly wrote. "At most, plaintiff has shown that its members will suffer an increased risk of harm if their already publicly available information is collected by the commission."

The judge further concluded that the White House Information Technology office — now tasked with collecting the voter roll information on behalf of the commission — is not an independent "agency" for purposes of the federal statues EPIC sought to rely upon, and therefore, a federal court "cannot presently exert judicial review over the collection process."

Kollar-Kotelly did, however, say in her order that if circumstances should change, EPIC may come back to seek further relief. Before the collection process was put on hold, some states had rebuffed the commission's request altogether and others expressed willingness to provide information that is already public.
Read More: Trump Prayed For In White House
Read More: Melania Leads Crowd in the Lord's Prayer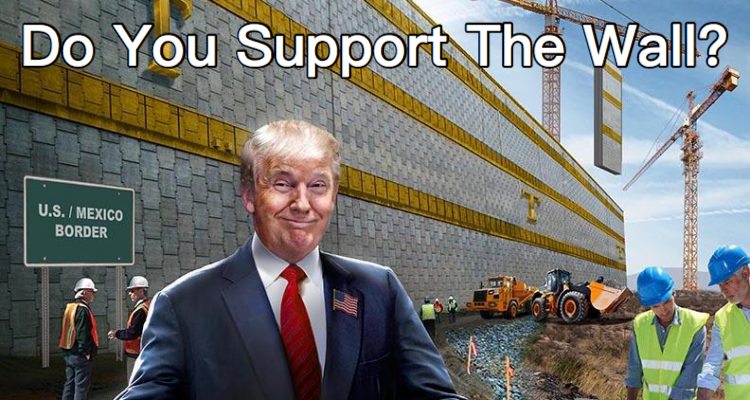 Stay connected with Trump News Email … FREE!