Please excuse me while I LOL loudly!  
This candy-ass Justin Trudeau is not only a candy-ass feminized liberal but he's also now a massive hypocrite!
But you just gotta love this story.
After very publicly scolding Donald Trump for Trump's thought stance on immigration, Trudeau now finds the frozen tundra of Canada overwhelmed by a flood of illegal immigration and it turns out he doesn't like it!
In typical Canadian fashion though, he is asking the immigrants kindly if they will follow the legal process.
Oh how precious you are little Trudeau!
Here are more details, from the Fox News Insider:
Canadian Prime Minister Justin Trudeau is sounding the alarm on the growing flood of immigrants entering Canada.

"Canada is an opening and welcoming society, but let me be clear. We are also a country of laws," Trudeau said in remarks after a meeting in Montreal with Irish Prime Minister Leo Varadkar.

"Entering Canada irregularly is not an advantage," the prime minister doubled down. "There are rigorous immigration and customs rules that will be followed. Make no mistake."

Illegal border crossings to Canada spiked in July, reaching more than triple June's 884 crossings. Most immigrants enter through Quebec.

President Trump in January put a hold on refugees to the United States and barred travelers from several countries infected with terrorism. In the wake of the president's move, Trudeau offered assistance and asylum to refugees.

"To those fleeing persecution, terror & war, Canadians will welcome you, regardless of your faith," The prime minister tweeted. "Diversity is our strength #WelcomeToCanada."

Now, however, the prime minister is concerned about the growing number of mostly Haitian illegal immigrants leaving the U.S. in response to Trump's tough immigration policies.

"Our rules, our principles and our laws apply to everyone," Trudeau warned.
What do YOU think?
Please comment below, we'd love to hear from you!
And please LIKE + SHARE if you think this is hilarious!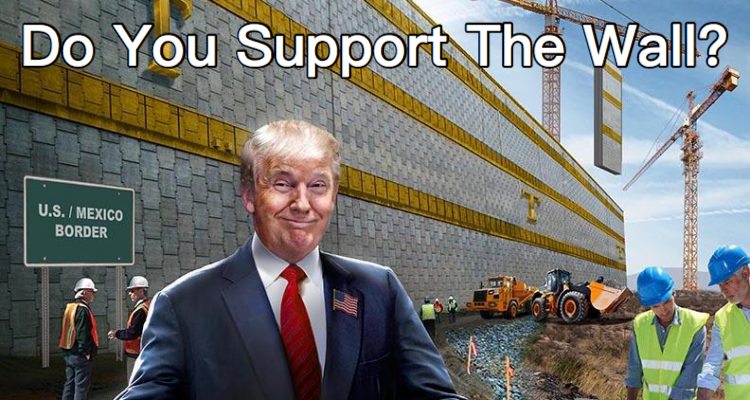 Stay connected with Trump News Email … FREE!