This is why we love this guy!
He says what we all are thinking!  That is, if we all are real Americans and not social justice warrior snowflakes!
In a speech today, Trump strongly defended our police and let loose on criminals and gangbangers.  Their free run is OVER because there's a new sheriff in town, Sheriff Donald J. Trump, and he's cleaning up America's cesspools.
I love what he said in this speech.  The ACLU hated it, and that alone tells me it was really, really good.
From ABC News, here is more on the story.  You'll have to ignore the EXTREME left-wing bias in the reporting, isn't that so sad?  Anyway, here you go, enjoy the bold parts:
President Donald Trump seemed to encourage police to be more violent in handling potential offenders during a speech to law enforcement officers today.

"Please don't be too nice," he said to the audience in Long Island, New York.

While the speech was largely focused on the fight against the gang MS-13, it appeared that Trump was directing his comments about police interactions with suspected criminals in general.

He described the precautions typically taken by police where they place a hand over a suspect's head while they're being put into a police car to protect them.

"When you see these thugs being thrown into the back of a paddy wagon, you just seen them thrown in, rough. I said, 'Please don't be too nice,'" he said.

"When you guys put somebody in the car and you're protecting their head you know, the way you put their hand over [their head]," Trump continued, mimicking the motion. "Like, 'Don't hit their head and they've just killed somebody, don't hit their head.' I said, 'You can take the hand away, OK?'

"I have to tell you, you know, the laws are so horrendously stacked against us, because for years and years, they've been made to protect the criminal. Totally made to protect the criminal. Not the officers. You do something wrong, you're in more jeopardy than they are," he added.

At one point during the speech, he seemingly praised the perceived toughness of U.S. Immigration and Customs Enforcement officers.

"I can tell you, I saw some photos where [acting ICE Director] Tom [Homan]'s guys, rough guys, they're rough, I don't want to … say it because they'll say that's not politically correct, you're not allowed to have rough people doing this kind of work. … Just like they don't want to have rich people at the head of treasury," Trump said.

The American Civil Liberties Union responded, condemning the president's remarks.

"By encouraging police to dole out extra pain at will, the president is urging a kind of lawlessness that already imperils the health and lives of people of color at shameful rates," Jeffery Robinson, deputy legal director at the American Civil Liberties Union and director of the ACLU's Trone Center for Justice and Equality, said in a statement.

"Innocent until proven guilty? Our president would rather not bother with that, expanding the role of the police officer to include judge, jury, and executioner," he said.

"This country is weary of the type of policing that Trump espouses, having seen over and over again that it only makes it harder for police to investigate and solve crime," he said.

This isn't the first time that Trump has seemingly condoned physicality.

During a campaign stop in Cedar Rapids, Iowa, on the day of the Iowa caucuses, for instance, he told audience members he would pay their legal fees if they engaged in violence against protesters.

"If you see somebody getting ready to throw a tomato, knock the crap out of them, would you? Seriously, OK? Just knock the hell … I promise you I will pay for the legal fees. I promise, I promise," he said on Feb. 1, 2016.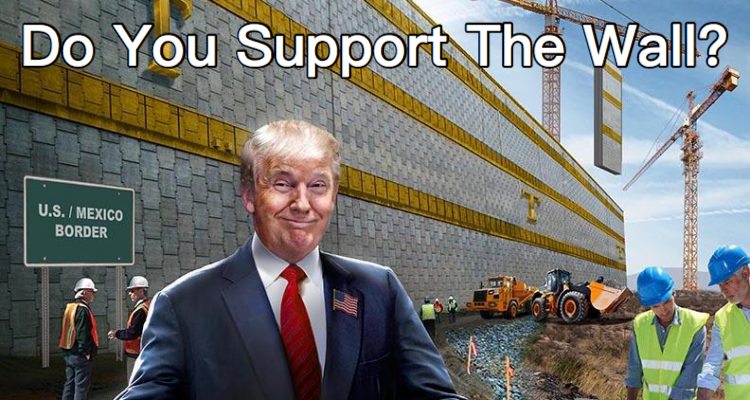 Stay connected with Trump News Email … FREE!