How does it go….?
First they ignore you,
then they laugh at you,
then they fight you,
then you win.
Wow, sounds pretty familiar, doesn't it Trump family?  The more they attack Trump, the more they keep going round and round this circle.
And Trump keeps ending up the same…Winning!  Over and over and over!
Like this:
Here's the latest example.
You might remember a few months ago when Trump said he was wiretapped and the media went crazy mocking him.
Julian Assange remembers:
Trump: I was "wire tapped"
CNN: Haha. That idiot @realDonaldTrump thinks he was wiretapped.
..Six months later..
CNN: Trump was wiretapped

— Defend Assange Campaign (@DefendAssange) September 19, 2017
Here's what we know so far.  Trump was right (again) and I personally believe this is only the tip of the iceberg.  Much more to come out soon!
The Libs have been having a field day, suggesting that Manafort is now in serious trouble and will turn on Trump.  I suspect nothing of the sort will happen.  I personally believe that Trump is giving them enough rope on this topic to hang themselves with, and he will spring the trap when the time is right.
Time will tell.
For now, here are the breaking details, from FoxNews:
A new report that former campaign chairman Paul Manafort was wiretapped under secret court order could bolster President Trump's explosive March claim about surveillance under the previous administration, after months of media mockery.

The CNN report said the surveillance of Manafort continued into early 2017, covering the period before and after the November presidential election. This reportedly covered a stretch when Manafort was known to talk to Trump, though it's unclear whether Trump's discussions were ever picked up.

Also unclear is where the wiretapping occurred. Manafort has a residence in Trump Tower, as well as a home in Alexandria, Va.

But the report has forced the media to give a second look at Trump's widely derided claims this past March that former President Barack Obama had his "wires tapped" at Trump Tower. The hashtag "TrumpVindicated" was taking off on Twitter Tuesday morning.

Andrew Napolitano, Fox News senior judicial analyst, said the latest report is "absolutely consistent" with allegations made by Trump and others. And WikiLeaks' Julian Assange took a jab at CNN for slamming the president's surveillance claims earlier this year.

Back in March, the same outlet declared Trump's claim "baseless" – it was hardly alone in doing so, as PolitiFact also called the statements "false."

Trump, in a seemingly puzzling tweetstorm at the time, said in March that Obama had his wires tapped before the election.

"I'd bet a good lawyer could make a great case out of the fact that President Obama was tapping my phones in October, just prior to Election!" he wrote, later adding: "This is Nixon/Watergate."

An Obama spokesman at the time adamantly denied that Obama or any White House official ordered such surveillance.

The latest report does not indicate Obama was involved. It also does not make clear whether Trump himself was tapped or whether Trump Tower was wired, but leaves open the possibility.

Many questions remain unanswered. The Justice Department itself, in a recent court filing, said the DOJ and FBI did not have evidence of any Trump Tower surveillance during the election.
Please comment below, we'd love to hear your thoughts!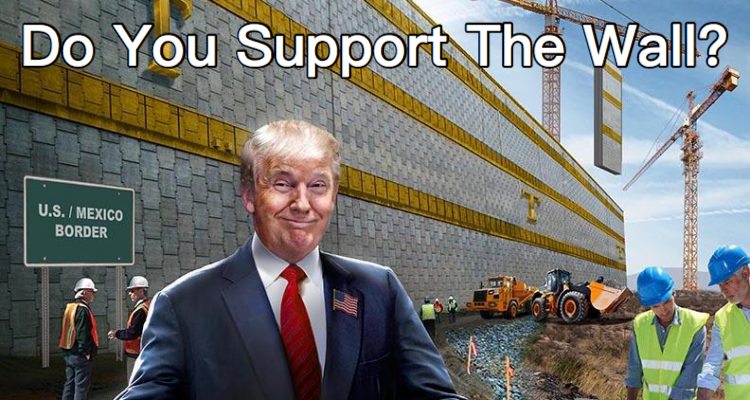 Stay connected with Trump News Email … FREE!