You're going to think we're making this up.
We're not.
Below are links to the actual books on archive.org as well a link from Newsweek about this incredible and TRUE story!
Hold onto your hats.
In 1893, Ingersoll Lockwood published a book called Baron Trump's Marvellous Underground Journey.  It was a book about a boy from New York named Baron Trump who could time travel.
The cover of the booked looked like this:
And you can find the entire book here on the Internet archive:  http://archive.org/stream/barontrumpsmarve00lock#page/n7/mode/1up
Now, you might be thinking that's a great story, nice little coincidence, nothing to see here.  Except, there was a follow up book in the series called The Last President.
The President in this book is none other than Baron Trump himself.  Oh, and did we mention his right hand man in his Cabinet is named "Pence"?  True!
More about The Last President: President Trump is wealthy and lives in Castle Trump.  The narrator of the book and the President's guide is named "Don".   The President travels to Russia, and while in the U.S. a lot of the action takes place on 5th Avenue in New York City.
It almost boggles the mind!
That book looks like this:
And you can find that entire book here:  https://archive.org/details/1900orlastpresid00lock
For those of you who don't believe me, here's more validation of the story from Newsweek:
Ingersoll Lockwood, an American political writer, lawyer and novelist, combined a unique mixture of science fiction and fantasy into his novels from the late 1800s. Two of his most popular works of literature were illustrated children's stories, focusing on a peculiar fictional character whose name rings a bell in 2017: Baron Trump.

Trump, an aristocratically wealthy young man living in Castle Trump, is the protagonist of Lockwood's first two fictional novels, The Travels and Adventures of Little Baron Trump and His Wonderful Dog Bulgar and Baron Trump's Marvelous Underground Journey. The little boy, who has an unending imagination and "a very active brain," is bored of the luxurious lifestyle he has grown so accustomed to. In a twist of fate, Trump visits Russia to embark on an extraordinary adventure that will shape the rest of his life.

Lockwood's final novel arrived in 1896, titled The Last President.

There are some incredible connections to be made to the first family of the United States and Lockwood's novels from the turn of the 19th century. For starters, the main character's name is the same as President Donald Trump's son, albeit spelt differently. Trump's adventures begin in Russia, and are guided thanks to directions provided by "the master of all masters," a man named "Don."

Before leaving for his voyage through the unknown, Trump is told of his family's motto: "The pathway to glory is strewn with pitfalls and dangers."

Illustrations from the novels depict Trump dressed in lavish, old-fashioned clothing and jewelry as he departs from Castle Trump and begins his voyage, heading to Russia to locate an entrance into alternate dimensions.

But by Lockwood's third novel, The Last President, things become even more eerily linked to the present day.

The story begins with a scene from a panicked New York City in early November, describing a "state of uproar" after the election of an enormously opposed outsider candidate.

"The entire East Side is in a state of uproar," police officers shouted through the streets, warning city folk to stay indoors for the night. "Mobs of vast size are organizing under the lead of anarchists and socialists, and threaten to plunder and despoil the houses of the rich who have wronged and oppressed them for so many years."

"The Fifth Avenue Hotel will be the first to feel the fury of the mob," the novel continues, citing an address in New York City where Trump Tower now stands. "Would the troops be in time to save it?"
If your mind is blown, please LIKE + SHARE!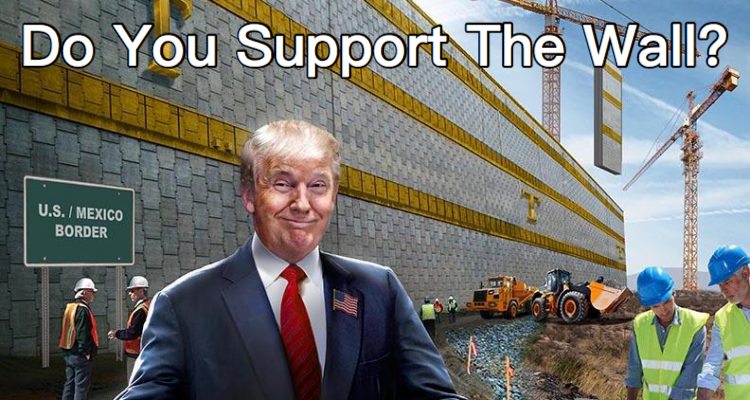 Stay connected with Trump News Email … FREE!