President Trump won the 2016 against all odds.
Literally.
The odds were 91% against him even on the morning of election day.
The reasons for that are many.  He was taking on the establishment.  He was vastly underfunded when compared to the deep pockets supporting Hillary.  The Media was united against him.
And one more big reason: voter fraud exists and estimates put it at 5 Million votes each election, with nearly 100% of those votes going democrat.
Yet somehow Trump won, which is one reason we here at AFP believe it was divine intervention.  Yet I don't think we want to fully rely on divine intervention for republicans to win more elections in the future, and neither does President Trump.  Which is why he is pushing the investigation into voter fraud into high gear.
From ABC News, here are the details from President Trump's big press conference today where he is going after states that refuse to give over the voting records.  Hmmmm, what are they hiding?  Then scroll down for video of Trump's speech.
In opening remarks at the first meeting of the White House's voter fraud commission, President Donald Trump repeated a suggestion that states that have been unwilling to hand over information on their voters have something to hide.

"If any state does not want to share this information, one has to wonder what they are worried about, and I asked the vice president, I asked the commission, what are they worried about?" the president asked rhetorically. "There's something, there always is."

Many of the states that refused to fully comply with the controversial commission's request for a swath of information on voter profiles are barred by their state laws from doing so. Criticism of the commission centers around evidence of voter fraud being extremely rare and the belief that it was created to support Trump's unsubstantiated claims about occurrences during last year's election.

States push back against releasing voter data to fraud commission

Fact-checking Trump's repeated unsubstantiated claim of widespread voter fraud

The president Wednesday emphasized the need to root out voter fraud, even as there continues to be no proof of widespread instances of voter fraud and the allegations have been discredited by multiple state election officials.

"Every time voter fraud occurs, it cancels out the vote of a lawful citizen and undermines democracy. We can't let that happen," the president said. "Any form of illegal or fraudulent voting, whether by non-citizens or the deceased and any form of voter suppression or intimidation must be stopped."

Trump has claimed that the only reason he lost the popular vote to his Democratic rival Hillary Clinton is because "millions" voted illegally — a stance from which the president has not backed down

He didn't mention that specific claim in his remarks Wednesday but he did say that the issue is of great importance to him because, during the campaign, people would come up to him with concerns about voter inconsistencies and irregularities "in some cases, having to do with very large numbers of people in certain states," he said.

The president touted the commission as transparent and urged its members to approach their work without set conclusions.

"This is not a Democrat or Republican issue, it's an American issue," Trump said. "This will be a very transparent process. It's going to be very open for everybody to see. We will approach this important task with a very open mind and with no conclusion it's already drawn. You will fairly and objectively follow the facts wherever they may lead. I look forward to the findings and recommendations your report will produce and I share your report."

On Wednesday morning, the Democratic National Committee fired back at the president's commission with a pursuit of their own.

The DNC announced the formation of the Commission to Protect American Democracy, which seeks to dismantle obstacles to voting access, rather than investigating voter fraud.

Michael Blake, a member of the DNC commission and vice chair of the DNC, said that their group aims "to make sure we have a Democratic response to demonstrate that we are serious about pushing back against the Trump administration."
Watch President Trump speak:
https://www.youtube.com/watch?v=ru_zL_54970
Watch Mike Pence speak just now on voter fraud:
White House commission on election integrity

Vice President Mike Pence chairs the first meeting of a White House commission set up to look into President Trump's allegations of voter fraud. Watch on #FacebookLive.

Posted by Reuters on Wednesday, July 19, 2017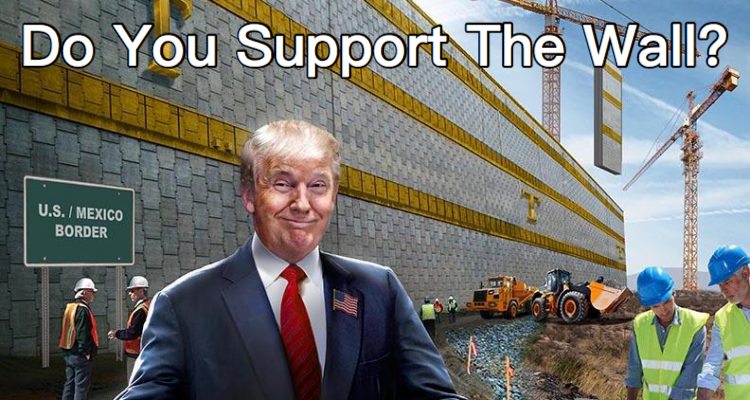 Stay connected with Trump News Email … FREE!