He always makes sure he holds all the cards and he knows when to play them!
After dealing with one witch hunt after another, President Trump laid down the ultimate "Trump Card" today by reminding everyone he has "complete power to pardon."
Speculation immediately ran wild about whether he was claiming he could pardon himself.  But to me, the message was much simpler: stop harassing my family, most notable Don Jr.
It was President Trump saying to the Democrats and the Crooked Media that they might as well stop all the witch hunts because #1 there's nothing there and #2 if they concocted some charges, he would just pardon them anyway.
Well played Mr. Trump.  A great move to stop all the Fake News attacks that are ONLY meant to slow down the progress he is trying to make.  You do know that right?  There is nothing to any of the claims that have been made, but they are using Saul Alinsky tactics to confuse and slow down the Trump Administration.  Except it isn't work.  Trump is too strong and too smart for them.
Here is more of the official story, from Yahoo News:
President Trump went on a Twitter tirade Saturday morning, lashing out at multiple targets, including Obamacare, Hillary Clinton, two newspapers, his own administration and the investigation into whether his campaign colluded with Russia to influence the 2016 election.

Notably, he announced that "all agree the U. S. President has the complete power to pardon."

The Washington Post reported Friday that, according to a source, Trump has asked his team about "his power to pardon aides, family members and even himself" in connection with the Russia inquiry. Another source told the Post that "Trump's lawyers have been discussing the president's pardoning powers among themselves."

Constitutional lawyer Laurence Tribe and two former White House ethics lawyers contended Friday that presidents can't pardon themselves.

Trump's Saturday Twitter flurry began with an attack against the Post. The paper reported the day before that, according to intelligence intercepts, Attorney General Jeff Sessions discussed campaign issues with Russia's ambassador. Sessions has repeatedly denied having such discussions with Russian officials.

"A new INTELLIGENCE LEAK from the Amazon Washington Post,this time against A.G. Jeff Sessions," Trump tweeted. "These illegal leaks, like Comey's, must stop!" ("Amazon" refers to the Post's owner, Jeff Bezos, who founded the online retail giant.)

The commander in chief's Twitter feed quickly moved on to attack the New York Times.

"The Failing New York Times foiled U.S. attempt to kill the single most wanted terrorist,Al-Baghdadi.Their sick agenda over National Security," wrote Trump, who earlier this week granted the Times a wide-ranging interview.

His tweet was apparently referring to a Fox News report on Gen. Tony Thomas' comments the day before at the Aspen Security Forum. Fox reported that Thomas, who heads the Special Operations Command, said the U.S. military had a "very good lead" in 2015 on Islamic State terror group leader Abu Bakr al-Baghdadi.

"Unfortunately, it was leaked in a prominent national newspaper about a week later and that lead went dead," Thomas recalled, according to the report.

Those comments seemed to refer to a summer 2015 Times story, in which the paper reported that the U.S. gleaned a trove of information about ISIS from a Delta Force commando raid.

"The Pentagon raised no objections with the Times before publishing the story in 2015 and no senior American official ever complained publicly about it until now," a Times spokesperson told Yahoo News on Saturday, adding that the paper has asked the White House "to clarify the tweet."

Trump's Saturday Twitter tirade moved on to Clinton, his 2016 foe.

"So many people are asking why isn't the A.G. or Special Council [sic] looking at the many Hillary Clinton or Comey crimes. 33,000 e-mails deleted?" the commander in chief asked. "What about all of the Clinton ties to Russia, including Podesta Company, Uranium deal, Russian Reset, big dollar speeches etc."

The social media outburst is striking for including a public shot against Sessions, a longtime Trump loyalist, though the president undermined him in a recent Times interview. In that interview, Trump said he wouldn't have appointed Sessions to his Cabinet if he knew the Alabama lawmaker would recuse himself from the Russia probe.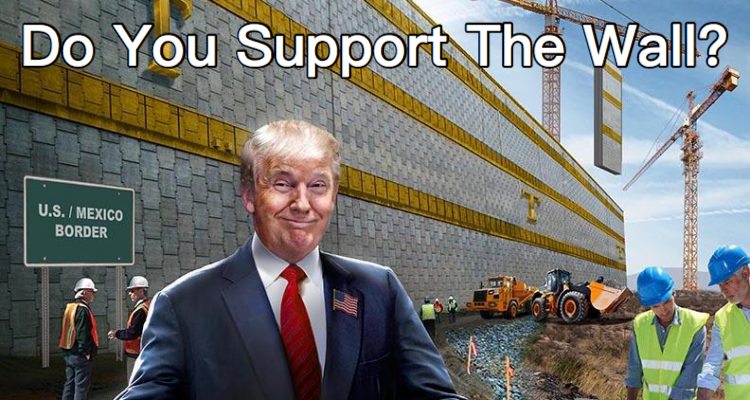 Stay connected with Trump News Email … FREE!