No, this isn't about the wall….
That story will come later.
But President Trump did just force Mexico's hand on a similar issue, and I love it!
With Trump ending DACA and sending Obama's DREAMers home, countries that sent these DREAMers now have to deal with returning citizens.
Translation: they're off our dole and back onto Mexico's public assistance pockets!  GOOD!  We can't afford all these people anyway!
So with Trump's monumental new shift, Mexico has to step it up, and is creating their own programs to accept these DREAMers back home!
Check out the details here, from TheHill.com:
The Mexican government said Tuesday it "profoundly laments" the Trump administration's decision to end the Deferred Action for Childhood Arrivals (DACA) program.

A statement released by the Secretariat of Foreign Relations said that while Mexico recognizes that U.S. immigration policy "corresponds exclusively" to the U.S. government, it "cannot ignore" the fact that thousands of Mexican citizens will be "potentially affected by the decision announced today."

Attorney General Jeff Sessions announced the end of DACA earlier Tuesday.

DACA recipients are undocumented immigrants brought to the country as children. Under DACA, they received a two-year permit that allowed them to work and protected them from deportation.

As of Tuesday, no new applicants will be considered for DACA status, but renewals will be accepted until Oct. 5 for beneficiaries whose DACA status ends before March 5.

Recipients whose status ends after March 5 will be allowed to keep their benefits until whenever their two-year permit ends.

…

According to a study by the Migration Policy Institute, 68 percent of the undocumented immigrants immediately eligible for DACA are Mexican citizens.

The Mexican statement added that Mexico's 50 consulates in the United States — the largest consular network in the world — will defend recipients of DACA, who are sometimes referred to as "Dreamers," after another piece of legislation.

But it also said, "Mexico will receive Dreamers who return to our country with open arms."

To that end, the Mexican government announced a series of benefits for returning DACA recipients, including a job bank, scholarships and a youth credit program.
Please LIKE + SHARE if you support Trump's move to end DACA!
Is Trump right to cut DACA?  Vote now!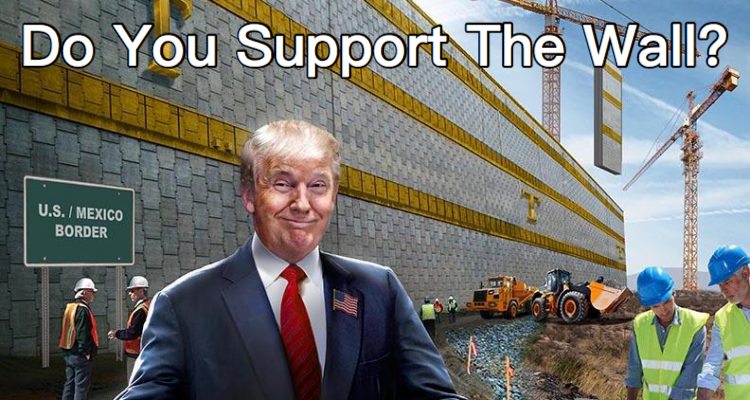 Stay connected with Trump News Email … FREE!