I love this so much!
A petition was recently started asking that President Trump declare ANTIFA a terrorist organization.
In order to get an official White House response, the petition must reach 100,000 signatures.  It had 30 days to do so, and it hit that number in under one week!  Hell yes!
The petition is still open, and you can add your support to it here.
President Trump famously said there was blame to go around on both sides at Charlottesville, indicating there may be support in the Trump Administration to grant the petition!  I know this writer supports it 100%!
Here are more details on this story, from the Washington Examiner:
A petition calling on the Trump administration to formally recognize the Antifa movement as a terrorist organization has reached the threshold after which the White House is compelled to reply.

The effort passed the 100,000 benchmark around 8 p.m. Eastern time on Sunday. Though the petition had 30 days to reach that goal, it did so in less than a week.

"AntiFa has earned this title due to its violent actions in multiple cities and their influence in the killings of multiple police officers throughout the United States," the petition, started Thursday, states. The Washington Examiner initially reported on the petition on Friday, when it had 1,259 signatures.

Antifa is short for anti-fascists, and the people involved are generally extreme leftists known for their face-offs with right-wing activists, including recently in Berkeley, Calif. Antifa counter-protesters made an appearance in Charlottesville, Va., last weekend and clashed with white supremacy and neo-Nazi groups protesting the removal of a Robert E. Lee statue.

This weekend, on Saturday, tens of thousands of protesters descended on Boston, including a "free speech" rally organized by some right-leaning groups. These groups were reportedly far outnumbered by groups of counter-protesters. While there were some arrests, the demonstrations were largely peaceful.

Though he didn't use the term "Antifa," President Trump, who has been under fire for not taking a dedicated hardline stance against the white supremacy gathering, did express concern over the violent actions of the "alt-left" in Charlottesville.

"What about the alt-left that came charging at, as you say, at the alt-right? Do they have any assemblage of guilt?" Trump told reporters at Trump Tower on Tuesday. "What about the fact that they came charging with clubs in their hands swinging clubs? Do they have any problem? I think they do. That was a horrible, horrible day."

Trump added that there was "blame on both sides."

"Terrorism is defined as 'the use of violence and intimidation in pursuit of political aims,'" an individual with the account name M.A. says in the petition.

"It is time for the pentagon to be consistent in its actions – and just as they rightfully declared ISIS a terror group, they must declare AntiFa a terror group – on the grounds of principle, integrity, morality, and safety," M.A. says.
Vote in our daily poll:  Do you think Protesters Should be Arrested for Destroying Statues?
Please SHARE to keep this thing going viral!  
Do you agree with the petition?  Comment below.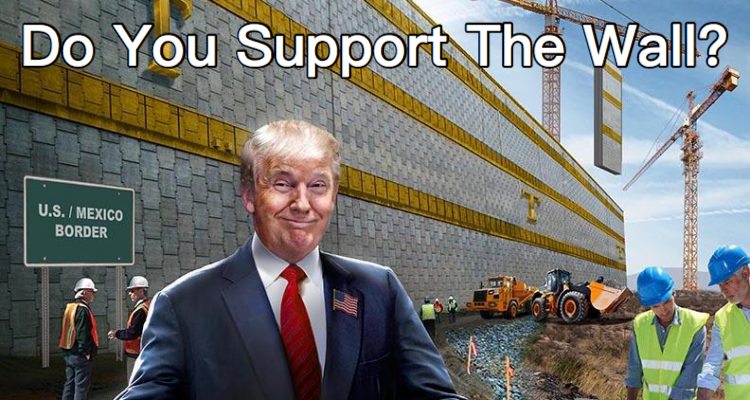 Stay connected with Trump News Email … FREE!