People are starting to speak out about just how terrible Obama was for America and for small business.
Take one of the stars of "Pawn Star", Rick Harrison.
Harrison runs a hugely successful pawn shop business, so much so that he got his own TV show around it.  And I'm sure almost everyone reading this has seen at least one episode, even just while flipping through the channels.
The man is a down to earth guy who tells it like it is.
And he just called out Obama big time.
Take a look at this, from Fox Business:
The Obama administration may be out of office, but Gold and Silver Pawn Shop owner Rick Harrison said right now business in the U.S. is "literally a nightmare."

"The effect of the eight years of Obama is finally showing up," Harrison told the FOX Business Network. "We had .7 GDP [growth]…in the last quarter and if you figure GDP the way we did four years ago, that would be negative growth. Four years ago…they decided all R&D [suddenly] goes into the plus column instead of the expense column and…it was a way the administration actually boosted up GDP," he said, adding that President Trump should make it easier to do business in the country.

The reality star and entrepreneur also hopes Trump will put an end to debilitating regulations and ObamaCare, as well as pass tax reform so he can open more businesses.

"It's death by a thousand cuts — just my pawn business. The Obama administration made it illegal for me to loan any money to anyone in the military. I have one compliance guy just for a pawn shop. It's everything from Homeland Security, FBI, the local police department, IRS – all these regulations I have to keep an eye on constantly and it's just overwhelming for a small business," he said.
Friends, we have to get America working again!
We have to cut out all the red tape.  Get rid of it forever.
Business cannot survive in this environment.  It's "death by a thousand cuts" as Harrison rightly points out.
Thank you President Trump for already repealing many of Obama's terrible executive orders and peeling back the red tape.  Please keep it up, we need it!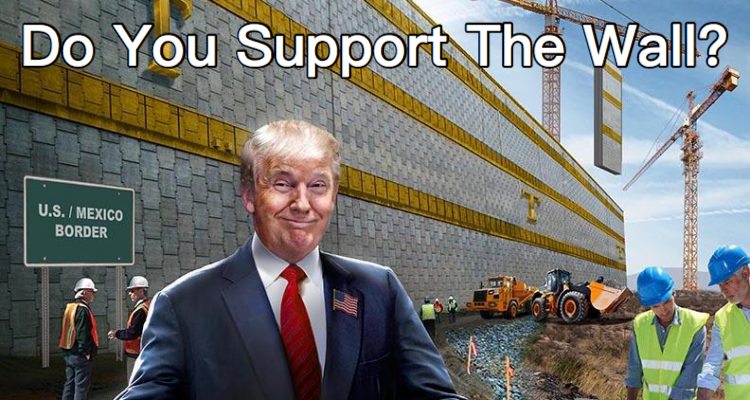 Stay connected with Trump News Email … FREE!