Sheriff Joe is a good man.
He was wrongfully prosecuted by Obama, for political reasons, and now that President Trump has pardoned him, he's fighting back.
Here are more details, from WesternJournalism:
Former Maricopa County Sheriff Joe Arpaio said he will go public at the appropriate time about the "abuse" the Obama administration allegedly perpetrated against him, charging former President Barack Obama and his attorney general with using the justice system to push him out of office.

"This goes back to the former president — (former Attorney General) Eric Holder. Sixty days after they took office, they launched this investigation and here it is. When I was running for office, contempt of court, misdemeanor, and they did it politically," Arpaio told Fox News host Sean Hannity Wednesday night.

"After this is over, Sean, at the appropriate time, I am going to go public and talk about the abuse of the political and justice system. People have to know the true story. If they can go after me, they can go after anyone in this country," Arpaio said.

He elaborated on what he had said in an interview earlier in the day with Fox Business Network's Neil Cavuto.

"I'm being charged with a misdemeanor, contempt of court. The sentence would be the same for a barking dog," he told Cavuto. By charging Arpaio with a misdemeanor, federal prosecutors circumvented the requirement for a jury trial.

"(The Justice Department) announced this the day before early voting in (2016), then they charged me two weeks before you go to the polls, so this is strictly a political hit, and I'll be talking about that in the future, because if they did this to me they can do it anybody," he added.

Arpaio, 85, was first elected to office in 1992, but lost his re-election bid to serve a seventh term in November 2016.

In 2011, a federal judge issued a ruling prohibiting the Maricopa Country Sheriff's Office from stopping and detaining Latinos based on a suspicion that they may be in the country illegally.

More legal action ensued in 2012, a re-election year for the sheriff, with claims that Arpaio's office still was not in compliance.

Arpaio was convicted late last month of defying the 2011 federal court order. The misdemeanor conviction carries a maximum sentence of six months in jail.

Cavuto asked Arpaio about the conviction and the charge his sheriffs were racially profiling.

"We didn't go around stopping people because of their color, we stopped them on a violation of law (traffic laws, etc.), if they're here illegally," then his department turned them over to Immigration and Customs Enforcement agents, Arpaio said.

"It was not intentional (profiling). My guys were doing their job. They had the authority under the program with ICE to do this," he added, saying Immigration and Customs Enforcement (ICE) had "trained and swore in 150 of my officers."
Here's even more, from TheGatewayPundit:
Sheriff Joe Arpaio joined Sean Hannity on Friday night in his first interview since he was pardoned today by President Donald Trump. Arpaio told Sean he is planning a press conference to expose the hacks at the Obama Department of Justice.

Joe Arpaio: I'm going to have a news conference early next week to get to the bottom of this, to show the expose abuse of the judicial system and politics… I think people will be shocked the news media were trying to destroy me for all of these years.
SHARE!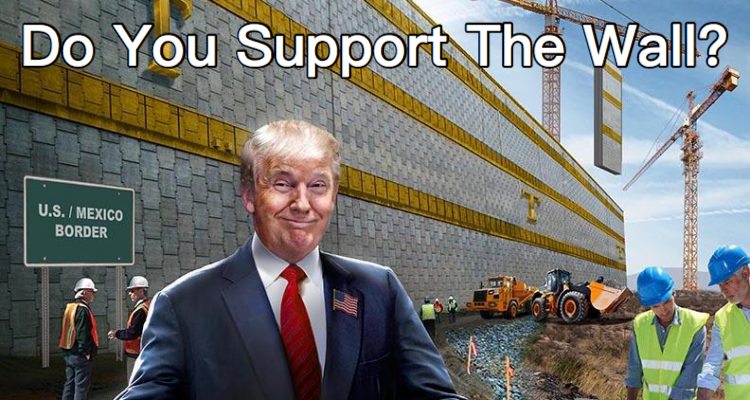 Stay connected with Trump News Email … FREE!