Whoa, these are some big numbers!
For those that don't immediately recognize the name, Foxconn is the Apple manufacturer that builds most Apple products.  In China.
That is, until now.
Foxconn is building a brand new plant in the United States!
They have selected Wisconsin for the site, and it's all due to President Trump!
But wait a second, I thought Obama told me these jobs were never coming back?  Oh yeah, he did say that!  But we have President Trump!
Absolutely incredible work by our President.  It's so amazing what a person who understands BUSINESS can do!
Here are more details of the huge story, from the Denver Post:
Foxconn Technology Group, which helped turn China into the center of electronics manufacturing, is setting up shop in the U.S., with plans for a $10 billion plant in Wisconsin to make display panels used in televisions and other products.

The plan, announced Wednesday at a White House ceremony, marks the first major U.S. investment for Foxconn, the world's largest contract manufacturer of electronics and the maker of iPhones and other gadgets for Apple Inc. The factory is the first in a series of U.S. investments planned by Foxconn, which also owns Sharp Corp., a senior White House official said.

Company chairman Terry Gou is betting the U.S. can rebuild an electronics supply chain that largely shifted to China and other lower-cost Asian countries in recent decades.

The factory will employ 3,000 people initially and as many as 13,000 people eventually. The plant also could draw as many as 150 supporting suppliers to Southeastern Wisconsin and surrounding states, according to Wisconsin Gov. Scott Walker. The state is providing Foxconn with a $3 billion, 15-year incentive package of tax credits, Walker said.

A senior White House official said Foxconn's decision reflects the benefits of President Donald Trump's policies, including "buy America principles" and a "commitment to pass major tax reform and infrastructure spending." Trump carried Wisconsin in last year's election with a campaign in which he promised to bring manufacturing jobs to the U.S.

The president, who routinely invites CEOs to meet with him at the White House to showcase his emphasis on jobs, has singled out companies for criticism for building plants outside the country. Yet many major corporations have plowed ahead with plans to move factories to Mexico, underscoring the scale of the economic forces that confront Trump's plans.

The announcement confirms plans reported Monday by The Wall Street Journal, which previously reported that Foxconn was exploring investments in seven states including Illinois, Indiana, Michigan, Ohio, Pennsylvania and Texas. Some of those states were pivotal to Trump's victory in 2016, and are home to many of the working-class voters who were seen as key to his win.

Trump also foreshadowed Foxconn's plans in an interview with the Journal Tuesday. In the same interview, he said Apple CEO Tim Cook had committed to build three big manufacturing plants in the U.S. The remarks thrust Apple into an uncomfortable position, creating expectations it would build manufacturing plants in the U.S. for the first time in decades. Apple declined to comment.

A White House official said those plants were separate from the planned Foxconn facility announced Wednesday.

Jared Kushner, the president's son-in-law and senior adviser who heads the White House's Office of American Innovation, led discussions with Foxconn in recent months, along with Reed Cordish, assistant to the president for intragovernmental and technology initiatives. Both Messrs. Kushner and Trump met with Gou over the course of the discussions.

Wisconsin's tax credits are tied to job creation, capital expenditure and purchases of construction materials, a state official said. In addition to the potential 13,000 factory workers, state officials said analysts with Ernst & Young estimate the plant will create 22,000 indirect jobs and another 10,000 construction jobs.  Walker said the average salaries for the 13,000 jobs at the factory would be $53,000 annually, plus benefits.

The 20-million-square-foot campus will primarily produce liquid-crystal displays, or LCDs, used in smartphones and car dashboards in addition to TVs. The exact location is still being determined.

"We're calling this corridor in Wisconsin the Wisconn Valley," Walker said in an interview. He said the new Foxconn campus would be large enough to hold 11 Lambeau Fields, home of the Green Bay Packers.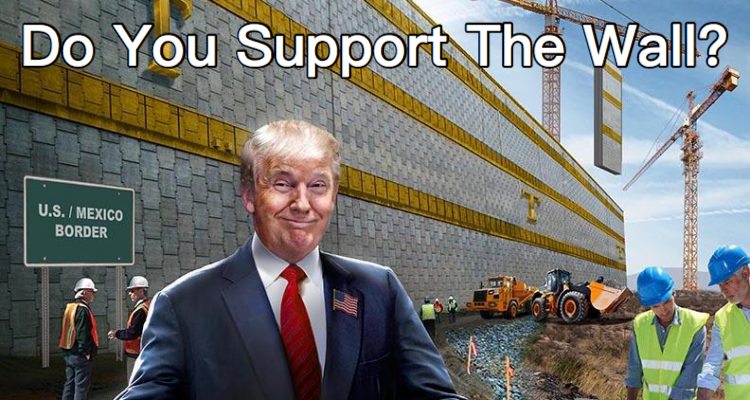 Stay connected with Trump News Email … FREE!