Wow, talk about the mother load!  
The Gateway Pundit put together a comprehensive list of Trump's accomplishments just six months in office, and the list is insanely impressive!
Category after category of huge changes and improvements.
Make America Great Again is an understatement!
So when your friends say Trump hasn't done anything, just send them this link!  SHARE SHARE SHARE to support our President and show off all the wonderful things he has done in such a short period of time.
And can you even imagine how much more he could do if the Swamp wasn't fighting him at every turn?
Here's the Mother of All Lists from The Gateway Pundit:
President Trump has accomplished much in his first six months in office.  Today at the end of this period, we provide a list of these many accomplishments.

Stock Market

In President Trump's first six months since the election and since his inauguration the US Stock Markets are at record highs and millions of Americans are benefitting in their retirement savings accounts.

* The DOW daily closing stock market average has risen 18% since the election on November 8th. (On November 9th the DOW closed at 18,332 – yesterday on July 19th the DOW closed at 21,641 for another all time stock market closing high).
* Since the election the DOW has set a new all time closing high one out of every four days the market is open!
* Since the Inauguration on January 20th the DOW is up 9%. (It was at 19,827 at January 20th.)
* The DOW took just 66 days to climb from 19,000 to above 21,000, the fastest 2,000 point run ever. The DOW closed above 19,000 for the first time on November 22nd and closed above 21,000 on March 1st.
* The DOW closed above 20,000 on January 25th and the March 1st rally matched the fastest-ever 1,000 point increase in the DOW at 24 days.
* On February 28th President Trump matched President Reagan's 1987 record for most continuous closing high trading days when the DOW reached a new high for its 12th day in a row!
* The S&P 500 and the NASDAQ have both set new all-time highs during this period.
* The US Stock Market gained $4 trillion in wealth since Trump was elected!
* The S&P 500 also broke $20 Trillion for the first time in its history.

US Debt

As of today, the US Debt has decreased under President Trump since his inauguration by (-$103) Billion. (President Obama increased the US debt in his first 6 months more than $974 Billion or nearly $1 Trillion.)  The difference between Presidents Trump and Obama is more than $1 Trillion.

Jobs

According to the Bureau of Labor Statistics President Trump added a projected 1,027,000 jobs in his first six months (January through June 2017.) President Obama on the other hand lost more than 3,826,000 million jobs in his first six months.

Unemployment

Also according to the Bureau of Labor Statistics the unemployment rate since President Trump's inauguration decreased from 4.8% to 4.4% (January through June 2017). The unemployment rate in January 2017 was 4.8% and by June it was down to 4.4%. Unemployment under President Obama on the other hand moved in the opposite direction. In his first six months as President the US unemployment rate increased each month from 7.8% in January 2009 to 9.5% by June of 2009.

Inflation

As noted earlier this week, according to the US Bureau of Labor Statistics the US inflation rate decreased to an eight month low in June to 1.6%. This is in part due to President Trump's energy policies that are helping average Americans with cheaper gas and electricity.

Housing Sales

Housing sales are red-hot in the US right now. In 2011, houses for sale were on the market an average 84 days. This year, it's just 45 days.

According to the US Census Bureau, there were nearly twice as many US housing sales in the past couple of months as there were under President Obama in 2009 during the same time period. (The annualized housing sales rate for May 2017 is reported at 610,000 where in 2009 this amount was only 376,000.)

Decrease in Regulations

One of the first things that President Trump did in office was to reduce the number or burdensome regulations put in place during the Obama era. In January President Trump signed his 2 for 1 executive order mandating that for every new regulation, two regulations needed to be revoked. Even far left Politico notes that significant new federal regulations since Trump's inauguration have slowed to an almost total halt.

Regulations cost Americans and American companies money to implement and maintain. Reducing or halting regulations allows companies to spend their money on more prudent money making areas.

Other Results

The US Manufacturing Index soared to a 33 year high in President Trump's first six months which was the best number since 1983 under President Reagan.

The Federal Reserve has increased interest rates three times since President Trump was elected into office in November. The Fed increased intereste rates only once in Obama's 8 Years prior to the increase after President Trumps winning the election in November.

Illegal immigration is down almost 70% under President Trump.

NATO announced Allied spending is up $10 Billion because of President Trump.

After being nominated by President Trump, Constitutionalist Judge Neil Gorsuch was confirmed and sworn in as  Supreme Court Justice in early April.

The President has signed around 150 executive orders, memoranda and proclamations as of July 19th, including:

* Dismantling Obama's climate change initiatives.
* Travel bans for individuals from a select number of countries embroiled in terrorist atrocities.
* Enforcing regulatory reform.
* Protecting Law enforcement.
* Mandating for every new regulation to eliminate two.
* Defeating ISIS.
* Rebuilding the military.
* Building a border wall.
* Cutting funding for sanctuary cities.
* Approving pipelines.
* Reducing regulations on manufacturers.
* Placing a hiring freeze on federal employees.
* Exiting the US from the TPP.

President Trump and his beautiful family visited leaders around the world.  In his first foreign trip as President he went to Saudi Arabia and gave one of the most historic speeches in US history.  The President implored the Muslim leaders of 50 countries to get rid of terrorists in their countries and  "drive them out".  No world leader had ever done this!

As a result, the President sided with the leaders of these countries including Egypt, Saudi Arabia and Jordan against terrorism, ISIS and Iran.
And that's just PART of it!  Find the full list here.
SHARE SHARE SHARE!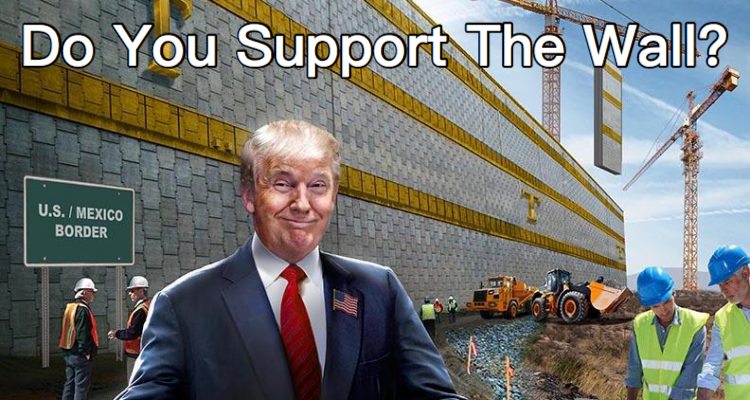 Stay connected with Trump News Email … FREE!