It looks like justice may be served here!
You probably recall the story.
Heavy.com first broke the story, identifying the perp as Austin Clay, a 24-year-old California native.  As you can see in the Tweet below, he destroyed Trump's Hollywood Star by taking a pick axe to it!
According to the reports, he faces up to three years behind bars on a charge of felony vandalism, and the wheels of justice are turning!
But despite the steep penalty, he reportedly has no regrets over what he did, and even seems proud of it!
Vile.
Here was an initial Tweet after the vandalism happened:
If he's convicted, The Daily Caller reports he will face up to THREE YEARS in prison.
And since he's essentially already confessed to the crime, the penalty may be coming soon!
Here are more disgusting facts, from The Western Journal:
In the aftermath of Clay's destruction of the star, brawls broke out between anti- and pro-Trump protesters in the area, a conservative street artist filled the Walk of Fame with dozens of fake Trump stars to make up for the destruction of the real one, and a neighboring city council passed a resolution calling for the star's ultimate removal from the Walk of Fame … a development Clay fully supported, so as to avoid further violence and destruction.

Clay spoke out in a video about the crime he committed after being released from jail and made it clear that he has no regrets over his criminally destructive actions, even as he could face significant time behind bars for them, according to a separate post from TMZ.

It is unclear who posted the $20,000 bond to secure his release, and potential future jail time aside, Clay will also be on the hook with the Hollywood Chamber of Commerce for the $3,000 cost of replacing Trump's destroyed star.

Clay blamed his antics on Trump's stance on illegal immigration — specifically the temporary separation of illegal alien families after being detained at the border — and reveled in the celebrity love he has received from fellow Trump-haters.

"I just felt really passionate because of what happened with the immigrants and (Trump) stripping children away from their parents," Clay stated on the video. "And that just sort of set me off."

"I think Donald Trump represents everything that everybody with half a brain and half a heart in this country resents," the confessed vandal continued, prior to bragging about the celebrity support he has received.

"Robert De Niro left me a voice message. He wanted to say … he wanted to give me a high-five. Chelsea Handler, Mark Hamill," said Clay, rattling off the names of the two Trump-hating actors and one particularly unfunny Trump-hating "comedian."

"I think I did, like, a real good act. Personally, I don't feel resentful. I feel proud of myself," he added.
I think taking this guy off the street for three years sounds about right!
How about YOU?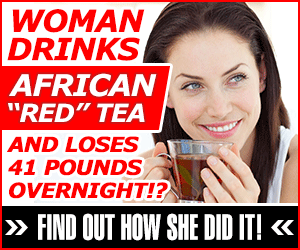 Love to get your comments below.