The House just passed a new spending bill and it looks fantastic!
The bill meets all of Trump's requests: a BIG boost of the military, reduction of global warming fraud programs, and here's the best part….a start for the wall!
Actually, construction on the wall has already begun in Texas, but this makes it official.
And before any SJWs chime in to say "why isn't Mexico paying for the wall" rest assured, they will.  Donald Trump never said they would pay for it directly.  He never said they would write a check.  But make no mistake, they will pay for it in revised trade deals, reduction of drug smuggling and many other ways.
Thank you Mr. Trump for your great leadership!
From Blooomberg, here are the details:
The House passed a $788 billion spending bill Thursday that complies with President Donald Trump's demands to boost the military, reduce clean-energy programs and start funding a wall on the U.S.-Mexico border.

The bill, passed 235-192, would fund the departments of Defense, Energy and Veterans Affairs, the legislative branch and Army Corps of Engineers in fiscal 2018. Republican leaders added $1.6 billion in border-wall funding to win the backing of House conservatives.

The bill, H.R. 3219, has little chance of passing the Senate in its current form. Senate Democrats, whose votes would be needed for passage, intend to block it in the hopes of a deal later this year to increase domestic spending. The bill does, however, set up a bargaining position for House Republicans heading into possible spending talks with Democrats.

"You've got a unified position in the House and that's a good place to be right now," said Representative Mac Thornberry, the chairman of the House defense panel.

No schedule for bipartisan budget talks has been set and it is unclear whether Congress can avoid a government shutdown when the fiscal year begins Oct. 1. By including border-wall funding that alienates Democrats, Republicans have increased the risk that Congress will be unable to complete the spending bills on time.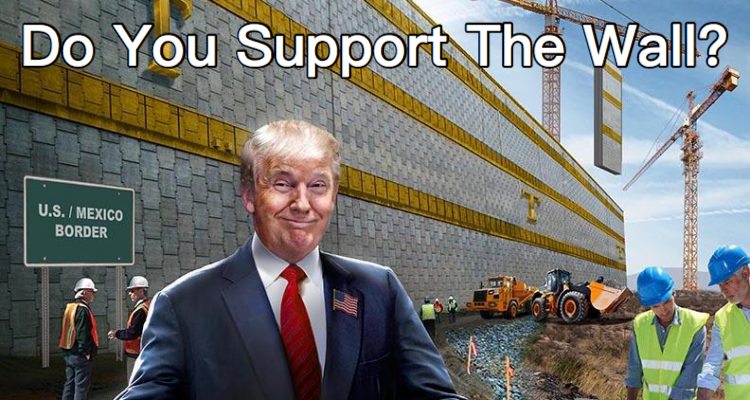 Stay connected with Trump News Email … FREE!