Is the case to "Lock Her Up" kicking into high gear?
We have not forgotten about you Crooked Hillary!
When we said "Lock Her up" we were not asking, we were telling!  Making it happen Mr. President!
At least one person is taking that responsibility very seriously. Jeffrey A. Danik, a retired FBI supervisory special agent, has sued the DOJ to get records about Clinton's top aids.
YES!  Please turn up the heat.  The evidence is all there, it's everywhere!  Evidence of corruption at every turn!
If you want Hillary locked up, please LIKE + SHARE this article to make this go viral!
Here is more of the story, from JudicialWatch:
Judicial Watch announced that it today filed a Freedom of Information Act (FOIA) lawsuit on behalf of Jeffrey A. Danik, a retired FBI supervisory special agent, against the U.S. Department of Justice for records concerning FBI Deputy Director Andrew McCabe (Jeffrey A. Danik v. U.S. Department of Justice (No. 1:17-cv-01792)). Danik worked for the Federal Bureau of Investigation for almost 30 years.

The suit was filed in the U.S. District Court in the District of Columbia in support of Danik's October 25, 2016, and February 28, 2017, FOIA requests for records about McCabe's "conflicts of interest" regarding his wife's (Dr. Jill McCabe's) political campaign, and McCabe's reporting to the FBI of any job interviews or offers.  Specifically, the two FOIA requests seek

Text messages and emails of McCabe containing "Dr. Jill McCabe," "Jill," "Common Good VA," "Terry McAuliffe," "Clinton," "Virginia Democratic Party," "Democrat," "Conflict," "Senate," "Virginia Senate," "Until I return," "Paris," "France," "Campaign," "Run," "Political," "Wife," "Donation," "OGC," Email," or "New York Times."

In 2015, a political action committee run by McAuliffe, a close friend and political supporter of Bill and Hillary Clinton, donated nearly $500,000 to Jill McCabe, wife of McCabe, who was then running for the Virginia State Senate. Also, the Virginia Democratic Party, over which McAuliffe had significant influence, donated an additional $207,788 to the Jill McCabe campaign. In July 2015, Andrew McCabe was in charge of the FBI's Washington, DC, field office, which provided personnel resources to the Clinton email probe.

"I am saddened by how the FBI's reputation has been tarnished by the poor judgement and ethics of its leadership," stated Mr. Danik. "I know I'm not the only retired (or serving) FBI special agent who is concerned about Mr. McCabe's conflicts of interest on the Clinton email matter.  The agency seems to be illegally hiding records about this scandal, which is why I'm heading to court with Judicial Watch."

"We're honored to help Mr. Danik hold accountable the FBI—the agency he served for decades," said Judicial Watch President Tom Fitton. "We believe Mr. McCabe's text messages and emails will be particularly enlightening to the public seeking answers about the Clinton email debacle."
Please SHARE!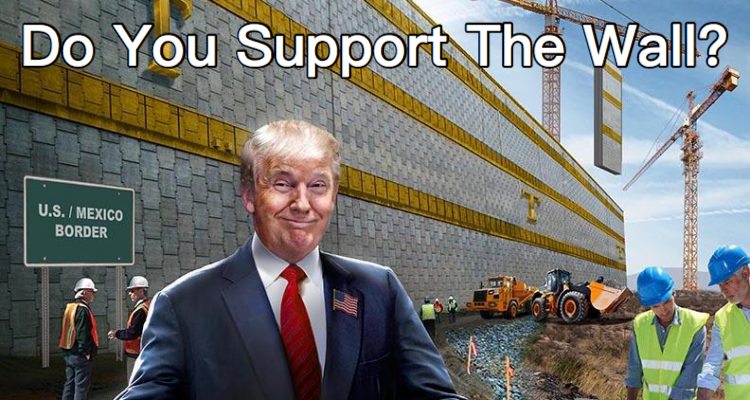 Stay connected with Trump News Email … FREE!