A horrific story out of San Antonio today.
Eight suspected illegal immigrants were just found dead – literally cooked alive – in the sweltering heat of a closed up trailer found in a Wal-Mart parking lot.
Whatever your stance on illegal immigration, all can agree this is a terribly tragedy.
We should all also be able to agree that this is the very reason why our debacle of an immigration system needs cleaned up!  This is a senseless tragedy.  The border needs sealed now, safe and strong!  Then we need to get the illegals out.  Then we need to have a legal immigration process that is much more efficient than what we have today.  And then hopefully we would see incidents like this greatly decrease.
Read More: Mattis Destroying ISIS
Read More: Is Jeff Sessions Out?
Here are more details of what we know so far on this breaking story, from MySanAntonio.com:
The driver of a tractor-trailer that was found in a Walmart parking lot with eight dead immigrants and 30 others in bad shape is in federal custody, officials said Sunday.

James M. Bradley Jr., 60, is believed to be from Florida. He was booked into a federal jail in San Antonio on human trafficking charges for his alleged role in what U.S. Attorney Richard Durbin called "an alien smuggling venture gone horribly wrong."

"We're working on a complaint right now," Durbin said. "He's in custody and he will be charged."

The truck was parked at a back corner of the Walmart parking lot at 8538 S. Interstate 35 and Texas 16 on the Southwest Side at least since Saturday night. The eight immigrants are believed to have died as a result of heat exposure/asphyxiation, according to a San Antonio Police Department news release, but an official cause of death will be determined by the Bexar County Medical Examiner's Office.

Officials said it was a refrigerated trailer but the air conditioning wasn't working. Experts estimate the temperature inside the closed-in trailer could have reached dangerous levels; at just 80 degrees outside, the temperature inside a closed vehicle can reach 115 degrees in a half hour, according to the National Weather Service. San Antonio reached Saturday's high of 100 degree at 6 p.m.

San Antonio Police Chief William McManus said police were alerted by a Walmart employee who was approached by someone in the truck who asked the employee for water.

In addition to the deceased, officials said, about 30 others found inside were taken to area hospitals for treatment.

"These people were in the trailer without any water," said San Antonio Fire Chief Charles Hood "Looking at a lot of heat stroke, a lot of dehydration."

Engine 25 arrived at 12:26 a.m., Hood said, and firefighters started extricating patients out of the back of a semi-truck. The air conditioning was not working.

"Our paramedics and firefighters found that each patient had heart rates over about 130 beats per minute and were very hot to the touch," Hood said.

Police Chief William McManus and Fire Chief Charles Hood briefing on tractor trailer found with multiple deceased after being smuggled inside.

University Hospital and SAMMC received 17 people with life-threatening injuries, police said, and 13 victims were taken to five other area hospitals with non-life threatening injuries.

Four males, and one female are at University Hospital. At least one person was being admitted into ICU, a hospital representative said.

The victims included adults and at least two children. The two youngest victims who are among the injured are 15 years old, police said.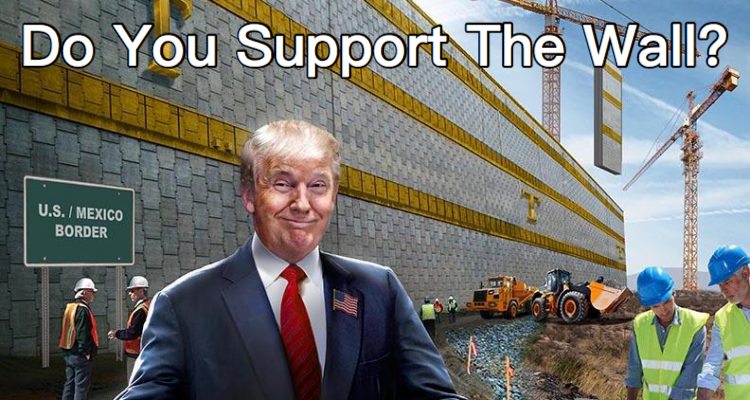 Stay connected with Trump News Email … FREE!