Oh baby…..
A new story just breaking says that Sheriff Joe Arpaio, fresh off his pardon from President Trump, may take his newfound fortune and challenge Jeff Flake for his Arizona Senate seat!
Yes!
I think he'd win by a large margin, don't you?  I am so excited to see this happen!
Between Trump, and Kid Rock, and Sheriff Joe, and Sheriff Clark, and countless others, real American Patriots are starting to rise up and reclaim our county from the crooked politicians!  I love it!
Read More: Sheriff Joe to "Go Public" With Info On Obama
Here are more details on this newly breaking story, from the Washington Examiner:
After receiving President Trump's first pardon, Joe Arpaio's plans have gone from possible prison to book-writing, speeches and potentially another run for office in Arizona, with Sen. Jeff Flake's seat one opportunity he is eyeing.

The former Maricopa County sheriff told the Washington Examiner he's upset at negative reaction to the Friday pardon, and that he feels Republican politicians are insufficiently supportive of the president, who he calls a great man.

"I could run for mayor, I could run for legislator, I could run for Senate," Arpaio said Monday. One particular race, however, is likely to gain significant attention: the GOP primary next year facing Flake, R-Ariz., a forceful Trump critic.

"I'm sure getting a lot of people around the state asking me" to challenge Flake, said Arpaio, who served 24 years as sheriff before losing reelection in 2016. "All I'm saying is the door is open and we'll see what happens. I've got support. I know what support I have."

Arpaio said he swore off another candidacy in January, when he left office, but that "with what I've seen happening in recent months, especially what's happening with our president, I said, 'Hey, why not?'"

Arpaio, who is 85 years old, said people should not scoff at his potential candidacy.

"Why do you say 'wow'?" he admonished, adding: "They just say Sheriff Joe Arpaio comma 85 years old. Why do they always say that?"

Arpaio said he believes "there is discrimination against senior citizens, big time" and that "I'm proud to be my age. I work 14 hours a day. If anyone thinks my age is going to hold me back, I've got news for them."

"The bottom line is there's no way I'm going to go fishing. I have no hobbies," he said, declining to say how likely he is to seek office.

Flake is facing a re-nomination challenge from former state Sen. Kelli Ward, who is more closely aligned with Trump, but who has been brandeda conspiracy theorist by opponents.

Arpaio said he has not spoken with Trump at any point in 2017, and said he also never spoke with Trump about a "cold case posse" investigation by Arpaio's office of President Barack Obama's birth certificate. He and Trump were prominent players in the "birther" movement.
If you love this as much as I do, please SHARE!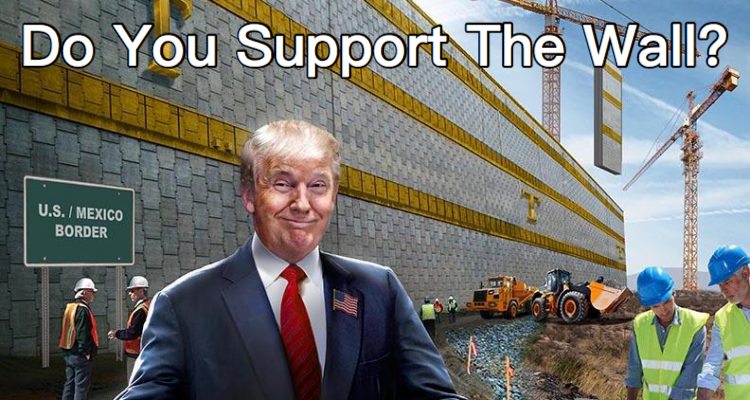 Stay connected with Trump News Email … FREE!