Rand Paul is in the crosshairs again.
I will say this first of all: I like Rand Paul.  If we had an entire Congress full of Rand Paul, we'd be just fine.
The problem is, we have a Congress full of RINO Republicans and brain-dead Democrats, and sometimes it takes a little compromise to get things done.
That's the current state of the Obamacare Repeal Bill.  It looks like Trump may now have the votes to repeal large chunks of Obamacare – which in my opinion is better than doing nothing at all.  The only person who stands in the way?  Rand Paul.
That's right, it may come down to his vote, and he is refusing to cooperate unless it's a completely clean repeal only.
I admire the guy.  I agree with him in concept.  But this may end up being the proverbial "cut off your nose to spite your face!"
Here are more details on this breaking story, from Politico:
Rand Paul might soon go down as the Republican who saved Obamacare — and he couldn't care less.

"I'm actually happy to be out there as the leading advocate for repealing Obamacare, not keeping it," the Kentucky Republican said in an interview. Of his GOP colleagues, Paul added: "These people, they so totally do not get it."

Despite being one of the Senate's most conservative members, Paul has been the loudest GOP critic of legislation to repeal the health care law that Republicans are desperate to jam through before a Sept. 30 deadline. His recalcitrant opposition left GOP leaders with virtually no breathing room as their whipping got underway, since they can lose only two votes and still pass the bill.

Even the face of GOP moderation, Maine Sen. Susan Collins, initially expressed more openness to the so-called Graham-Cassidy bill than Paul had. Paul has written op-eds trashing the plan, launched tweetstorms dismissing it as "Obamacare lite," and in case he wasn't clear, gone on TV to reiterate his Lone Ranger stance.

That's made Paul persona non grata in the Senate Republican Conference these days.

"If you vote against us, you're voting to keep Obamacare," said Sen. Bill Cassidy of Louisiana, one of the bill's namesakes, when asked about Paul's intractable stance. "Period. End of story."

"It just makes no sense," griped another GOP senator. "It just makes me want to pull my hair out that Rand Paul would team up with Susan Collins to defeat this bill."

Even President Donald Trump piled on Paul, tweeting Wednesday: "Rand Paul is a friend of mine but he is such a negative force when it comes to fixing healthcare. Graham-Cassidy Bill is GREAT! Ends Ocare!"

Interviews with more than a dozen Senate Republicans showed varying degrees of frustration with Paul's latest crusade. Since the Obamacare repeal effort began this year, he has remained one of the most consistent headaches for GOP leadership in its quest for the elusive 50 votes to dismantle Obamacare.

Paul is also drawing opposition from the anti-abortion lobby, a reliable ally. Susan B. Anthony List President Marjorie Dannenfelser said Paul's "outright opposition to the bill and his dismissiveness of the pro-life priorities within it is alarming and damaging" and called his stance an "unacceptable position for a pro-life Senator to have."

Sergio Gor, a spokesman for Paul, replied: "There is no one more pro life then Senator Rand Paul."

Paul has repeatedly pressured the conference to go in a more conservative direction when it comes to ending Obamacare. He proposed a straight repeal of the 2010 law without a replacement, but that effort failed on a 45-55 vote in July, with seven Republicans voting against Paul's amendment.

He also started the effort to replace the law at the same time it was repealed, though over the past few weeks he has wavered on that stance. He ended up voting in favor of the so-called skinny repeal effort that collapsed in July.

Trump has spoken to the Kentucky senator privately about the latest repeal effort, but to no avail. Republican leadership doesn't even appear to be trying to convince him. Cassidy has tried nudging Paul, but it hasn't worked.

"He takes himself out of the discussion very early on and it'd be nice to have him," said South Dakota Sen. John Thune, the third-ranking Senate Republican. "When you only have 52 to start with, every one of them matters. And it obviously makes it more challenging and more difficult, because we gotta figure out a way and we got other members, who, as you know, have issues."
Is Rand doing the right thing?  Comment below.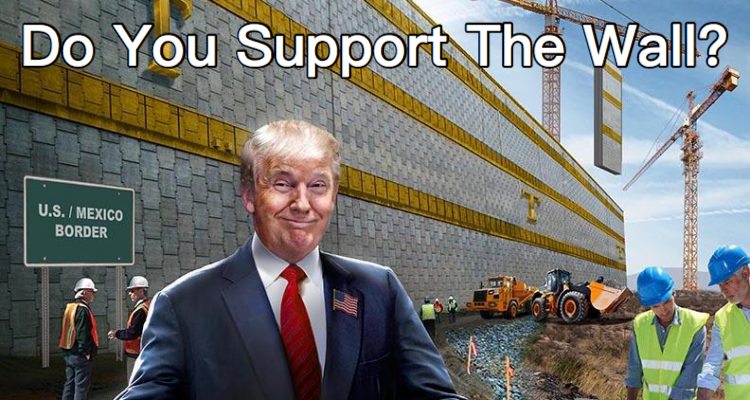 Stay connected with Trump News Email … FREE!