This is big.  
Donald Trump and Rex Tillerson are doing an amazing job in foreign affairs.  Most people have no idea the far reaching implications of what they are doing.
The latest is an Anti-Terrorism deal just signed with Qatar.  You could almost call it the "Drain the Swamp" Deal as it relates to Terrorism.  Because the fact of the matter is, these terrorists are being FUNDED by some very powerful people.
Have you ever wondered that?  How does a rag tag group of losers in a desert quickly amass enough money and weapons to start taking over entire cities and regions?  Is anyone THINKING about these things?  If you engage your brain, you quickly realize that ISIS is really just the front group for some very powerful people.  And I wouldn't be shocked at all to learn that some of those powerful people are located in The Swamp in Washington.  I'm looking at you McCain, Graham and others.
On that point, we have to share this perfect summary from Butch Robinson:
If this is the agreement I think it is it is another Donald J. Trump genius move, creating a task force to trace the origin of all Terrorist financing. This will lead to the governments of Turkey, Israel, Saudi Arabia, the E.U., some other countries including the Deep State U.S. This will expose on public display the duplicitous conduct of Obama and his White House "Active Measures Group" that was running the CIA and NSA and aspects of the FBI all criminally, they slaughtered Christians, bombed Churches, put Christian women and children on the slave block for human trafficking, and a host of other crimes including with John Mohammed McCain, Lindsey Gutless Graham and Hillary Rottingoldham Clinton, creating, funding, politically supporting, supplying, arming and CONTROLLING ISIS.
Here's more of the story, from Fox Business:
Tillerson, Mediating Gulf Dispute, Signs Antiterrorism Pact With Qatar

WASHINGTON –  The U.S. and Qatar signed an agreement in Doha Tuesday to crack down on terrorist financing, part of efforts by Secretary of State Rex Tillerson as he shuttles around the Persian Gulf to resolve a weekslong conflict between four Arab states and Qatar.

Under the agreement, the two countries will step up efforts to track down terrorist funding sources and will do more to collaborate and share information.

Speaking to reporters after meetings with senior Qatari officials, Mr. Tillerson said the agreement lays out steps both sides will take in coming months and years to "interrupt and disable terror financing flows and intensify counterterrorism activities globally."

Both Mr. Tillerson and his Qatari counterpart said Tuesday the accord isn't directly related to the feud with Qatar on one side and Saudi Arabia, the United Arab Emirates, Bahrain and Egypt on the other.

"The United States has one goal, drive terrorism off the face of the earth," Mr. Tillerson said. "The agreement in which we both have signed on behalf of our governments represents weeks of intensive discussions between experts and reinvigorates the spirit of the Riyadh summit," he said in reference to meetings in May in Riyadh among the leaders of the U.S. and Arab countries.

He added: "Together the United States and Qatar will do more to track down funding sources, will do more to collaborate and share information and will do more to keep the region and our homeland safe."

"The blockading countries have accused Qatar of financing terrorism, now the state of Qatar is the first country to sign this memorandum of understanding with the United States. We invite the other blockading countries to join," said Qatar's Foreign Minister Sheikh Mohammed bin Abdulrahman Al-Thani, who spoke to reporters alongside Mr. Tillerson.

The four countries cut diplomatic ties and imposed a travel ban on June 5 in response to allegations that Qatar funds terrorist groups. U.S. officials have said they fear the conflict could drag on for months.

Qatar denies the allegations and has accused the bloc of Arab nations of waging a smear campaign. The four Arab countries rejected Qatar's response to a list of demands to try to resolve the crisis, including curbing diplomatic ties with Iran, severing links with the Muslim Brotherhood and closing the Al Jazeera television network.

Mr. Tillerson will meet with officials from the four-nation bloc Wednesday in Jeddah, Saudi Arabia.

Trump administration officials want to bring an end to the conflict as well as combat the flow of funds to terrorist groups. Mr. Tillerson said some of the work on the agreement signed Tuesday began a year ago, and that experts have held discussions on the document for weeks.

"I applaud the leadership of his Highness the Emir of Qatar [ Sheikh Tamim bin Hamad Al-Thani] for the being first to respond to President Trump's challenge at the Riyadh summit to stop the funding of terrorism, " Mr. Tillerson said Tuesday.

Earlier, Mr. Tillerson called Qatar's position in the feud with the four Arab nations "very reasonable."

At the start of the conflict in June, President Donald Trump sided with Saudi Arabia and the other countries, criticizing Qatar's alleged support to terrorist groups and taking credit for the decision to crack down on Doha as evidence of the success of his visit to Riyadh in May. Mr. Tillerson, on the other hand, has been sympathetic to Qatar throughout and has urged calm and moderation.

Before Mr. Tillerson arrived in Kuwait on Monday, a senior adviser traveling with him told reporters that the list of 13 demands put forward to Qatar by the four Arab countries aren't viable as a package.

Mr. Tillerson is using Kuwait as a base to travel around the Persian Gulf region throughout the week.

"They are not worth revisiting as a package but individually there are things in there that could work," R.C. Hammond, the adviser, told reporters in Istanbul.

Mr. Hammond said both sides will need to make concessions to bring about an end to the conflict, as all nations in the region could do more to combat terror financing.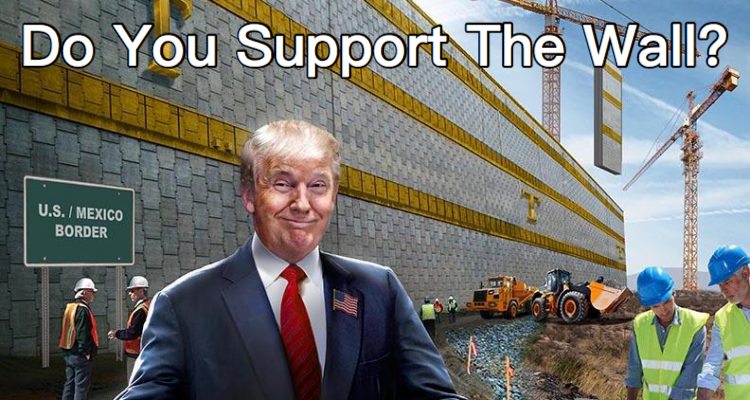 Stay connected with Trump News Email … FREE!