Donald Trump attended the National Prayer Breakfast this morning and made quite a stir!
Yes, Trump may be on his third marriage.
Yes, perhaps he had said some unfortunate things in his past.
But I'll tell you what, I am seeing a man who is turning to God recently in a big way.  And not just for votes either folks.  The election is over, and Trump has AMPED up his public statements about God and his public prayers!
Here are some highlights from the morning: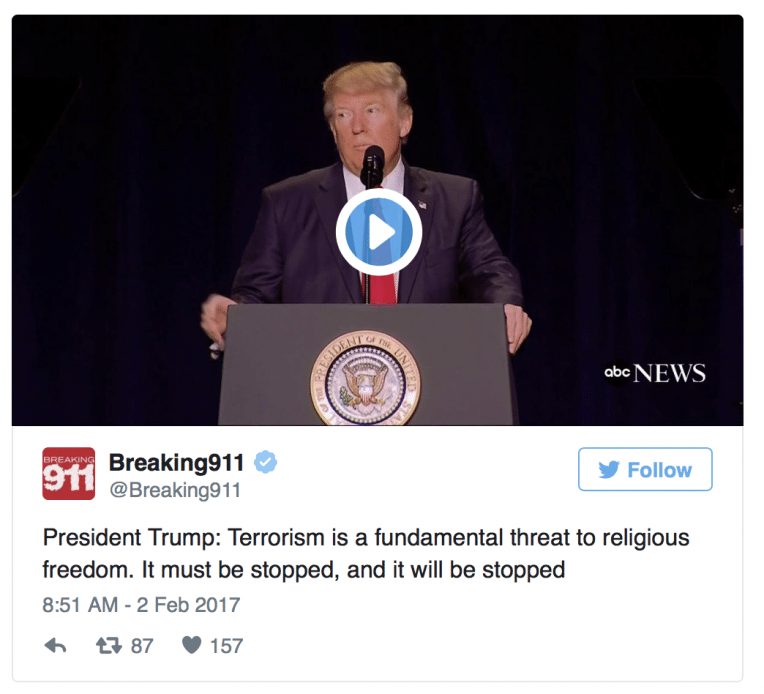 Incredible to see this from a sitting president!
Thank you Mr. Trump, please keep it up!
You know, it was prophesied that POTUS #45 would enter the White House not very religious but would become a "Praying President".
Are we witnessing that start to happen before our very eyes?
Take a look at this amazing video and please LIKE and SHARE it if you enjoyed it: