Cue liberal meltdown in 3, 2, 1….
Hey Libs, here is your evidence of Trump colluding with Russia!  LOL!  They shook hands and had a meeting!  Finally, you got your Russian connection!
I kid, I kid.
But the meeting is real and it is very serious.  Initially Trump and Putin seemed to be on the same page, potentially strong allies in the fight against ISIS and Globalism.  Then tensions became strained in the surrogate battle in Syria, with the U.S. and Russia sometimes taking opposite positions.
But hope remains high that Presidents Trump and Putin will create a good working relationship and align their interests to rid the world of the evils of ISIS and Globalism.
Here is more of this breaking story, from the WSJ:
President Donald Trump began a highly anticipated meeting with Russian President Vladimir Putin on the sidelines of the Group of 20 summit in Germany on Friday, briefly exchanging greetings, smiles and a handshake before going behind closed doors for talks.

It was the first face-to-face encounter between the two leaders, in which they were expected to discuss issues including the conflict in Syria and Russia's actions in Ukraine.

Whatever they discuss is likely to be overshadowed by the investigations in Washington over Russian interference in last year's U.S. presidential campaign.

At a passing encounter earlier Friday ahead of their meeting, Messrs. Trump and Putin greeted one another cordially. "They shook hands and said they would…see each other soon," Russian news agencies quoted Kremlin spokesman Dmitry Peskov as saying.

One big question for U.S. President Donald Trump and Russian President Vladimir Putin as they meet Friday: Will Putin offer any help in dealing with North Korea's nuclear threat? WSJ's Gerald F. Seib explains how Trump may be able to win Putin's support in dealing with Pyongyang. Photo: AP
Mr. Peskov said Mr. Putin had been informed of Mr. Trump's speech on Thursday in Warsaw, where the U.S. leader said Russia has played a destabilizing role in Europe and the Middle East. The Kremlin spokesman also said that Mr. Putin was looking forward to Friday's meeting, which was expected to last about an hour.

Recognizing the stakes and the attention his meeting with the Russian leader has drawn, Mr. Trump tweeted Friday morning: "I look forward to all meetings today with world leaders, including my meeting with Vladimir Putin. Much to discuss."

As the Group of 20 summit was getting under way in Hamburg before the Trump-Putin meeting, the northern German city was rocked by protests.

Police called for reinforcements after protesters attacked officers and blocked roadways. At least 111 police officers were injured, 29 people were arrested, and another 15 detained, the Hamburg police said.

Amid the violence and tension, the talks with Mr. Putin loomed as the most anticipated meeting of Mr. Trump's young presidency, in part because of expectations the U.S. leader himself has helped set.

As a candidate, Mr. Trump lauded the Russian leader and vowed the two would forge strong ties that would redound to America's benefit.

In an interview with Fox News last year, he mentioned the good will between him and Mr. Putin, adding that "if we can make a great deal for our country and get along with Russia, that would be a tremendous thing."

But rapprochement with Moscow hasn't unfolded.

U.S. intelligence agencies concluded that Russia interfered in the 2016 presidential race to help elect Mr. Trump. Federal investigators are looking into whether Trump campaign aides colluded with Russia to damage Democrat Hillary Clinton's candidacy.

Mr. Trump has voiced skepticism about Russia's involvement, but lawmakers from both parties have called on him to hold Russia accountable.

Mr. Trump posted a Twitter message Friday morning blaming the former chairman of Democratic presidential candidate Hillary Clinton's presidential campaign for not adequately cooperating with federal investigations. A Democratic National Committee spokeswoman said in a Twitter message in response that Mr. Trump's tweet was inaccurate, and questioned whether he issued it to curry favor with Mr. Putin.

Since taking office, the Trump administration and Kremlin have clashed over the war in Syria and other global hot spots.

"We're not getting along with Russia at all," Mr. Trump said at a news conference in April.

Kremlin foreign policy aide Yury Ushakov said earlier in the week that Mr. Putin would use the G-20 meeting to talk about cooperating to fight international terrorism, but tempered expectations of a rapid easing of tensions between Moscow and Washington. He also said the Kremlin wanted to bring up possible U.S.-Russian cooperation over Syria and Ukraine.

In advance of the bilateral talks between Mr. Trump and Mr. Putin, aides to the U.S. president were reluctant to predict precisely what he would discuss with the Russian leader, aware of his penchant for veering off script. Mr. Trump has given no indication that he will talk about Russian meddling in the elections.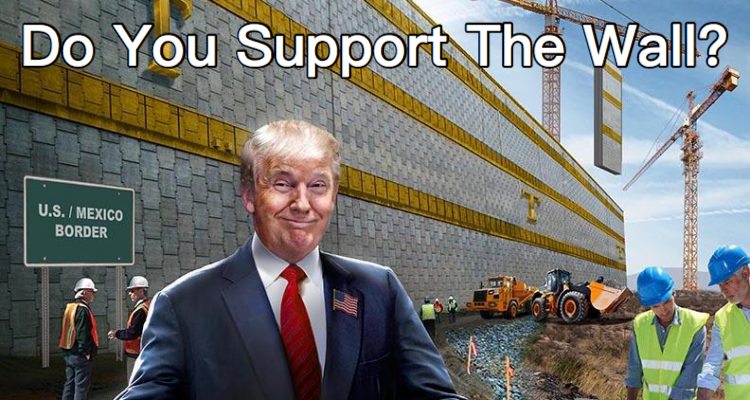 Stay connected with Trump News Email … FREE!